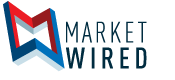 First Nations Awards 21 Grants Totaling $400,000 for Food Sovereignty Assessment Efforts
/EINPresswire.com/ -- LONGMONT, CO--(Marketwired - December 12, 2016) - First Nations Development Institute (First Nations) has awarded grants to 21 Native American tribes and organizations to help them conduct food sovereignty or community food assessments in their various locales.
First Nations provided the grants, totaling $400,000, under its Native Agriculture and Food Systems Initiative (NAFSI) with generous support from the NoVo Foundation Fund at the Tides Foundation. Earlier in the year, First Nations launched an application process for the grants. Most of the grants were for $20,000, but a few were for lesser amounts.
Also referred to as a "community food assessment," a food sovereignty assessment (FSA) is a collaborative and participative process that systematically examines a range of community food assets in order to inform social and economic change and begin the process of strengthening a food system. The FSA takes a solutions-oriented approach that looks at assets and resources as well as problems. This process has the potential to truly promote local food-system control by increasing knowledge about food-related needs and resources, and by building collaboration and capacity. Using a participatory approach that advocates for community control of the food system, FSAs can (and should) be conducted by communities and their members.
The grant recipients are as follows. Grant amounts are $20,000 each unless otherwise indicated:
Aleutian/Pribilof Islands Association, Anchorage, Alaska
Bii Gii Wiin Community Development Loan Fund, Minneapolis, Minnesota
California Indian Museum & Culture Center, Santa Rosa, California
Center for World Indigenous Studies, Olympia, Washington
Chugach Regional Resources Commission, Anchorage, Alaska, $19,979.85
FAST Blackfeet, Browning, Montana, $2,665.15
Fort Belknap Community Economic Development Corporation, Harlem, Montana
Ho-Chunk Housing & Community Development Agency, Tomah, Wisconsin
Hunkpati Investments, Inc., Fort Thompson, South Dakota, $19,803
Kodiak Area Native Association, Kodiak, Alaska
Mille Lacs Band of Ojibwe, Onamia, Minnesota
Native Village of Kivalina, Kivalina, Alaska, $18,400
Nez Perce Tribe, Lapwai, Idaho, $19,682
Nisqually Indian Tribe Health Services, Olympia, Washington, $19,595
Pueblo of San Felipe, San Felipe, New Mexico
REDCO (Rosebud Economic Development Corporation), Mission, South Dakota
Saint Regis Mohawk Tribe, Hogansburg, New York
Seneca Nation of Indians, Irving, New York
Tribal Nations Research Group, Belcourt, North Dakota
Waimanalo Market Co-op, Waimanalo, Hawaii, $19,875
Walker River Paiute Tribe, Schurz, Nevada
In 2004, First Nations released the Food Sovereignty Assessment Tool (FSAT), a tool for Native communities to utilize in developing local community food assessments. The FSAT was updated in 2015 and First Nations has provided many other resources, tools and grant support to assist Native communities in conducting food assessments. A food sovereignty assessment has been a starting point for many communities to develop mechanisms to increase local food-system control. Thus, these grants can help Native communities looking to gather information and data to understand the evolution of their food systems and make data-informed decisions about the future.
About First Nations Development Institute
For 36 years, using a three-pronged strategy of educating grassroots practitioners, advocating for systemic change, and capitalizing Indian communities, First Nations has been working to restore Native American control and culturally-compatible stewardship of the assets they own - be they land, human potential, cultural heritage, or natural resources - and to establish new assets for ensuring the long-term vitality of Native American communities. First Nations serves Native American communities throughout the United States. For more information, visit www.firstnations.org.
Program Contact:
Raymond Foxworth, Ph.D.
First Nations Vice President of Grantmaking, Development & Communications
(303) 774-7836 x 207
rfoxworth@firstnations.org

Media Contact:
Randy Blauvelt
First Nations Senior Communications Officer
(303) 774-7836 x 213
rblauvelt@firstnations.org