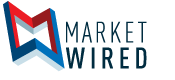 Royal Auto Protection Plan Gets Your Questions About Extended Service Plans Answered
/EINPresswire.com/ -- OCEAN, NJ--(Marketwired - Dec 11, 2016) - Royal Protection Plan always has the customer's needs first and to demonstrate that they agreed to answer some of the most frequently asked questions they receive about extended service plans. If you are considering the purchase of a new or used car, these answers may help you decide which extended service plan is right for you.
"Probably the most common question we get is people asking what an extended service plan is," said Thomas Scott, Executive Vice-President. "An extended service plan is similar to the manufacturer's warranty and is designed to cover the cost of parts, labor and sales tax on qualified repairs or replacements. The older the vehicle, the more costly repairs can be, which is why we strongly suggest the purchase of an extended service plan." Mr. Scott said that extended service plans insure against unexpected repair bills that can run into the thousands of dollars.
If your vehicle is still under the original factory warranty, you can still purchase an extended service plan. The better condition your vehicle is, the lower cost the extended plan may be. An extended service plan may also provide coverage that your manufacturer's warranty does not.
One question asked is how a customer can be sure their claims will be paid. Royal has over 25 years' experience and are backed by one of the top rated insurance companies in the country, so there is no concern about getting claims paid. Royal is also accredited by the Better Business Bureau and is in good standing with that organization.
Although some extended service plans require you to take your vehicle to specific repair shops, Royal does not. You choose where you want the vehicle repaired and they are paid directly by Royal. The repair facility simply needs to call us to file a claim.
Coverage varies between plans, but any component listed in your plan is covered for "mechanical failure." While your vehicle is being repaired, you qualify for a rental car if the vehicle must remain overnight. If you are more than 100 miles from home, you can obtain an authorization number that will cover an overnight stay if it is required. If you have Emergency Roadside Assistance coverage, you can be reimbursed for towing and roadside assistance for a covered repair.
ABOUT US
For over 25 years, Royal Protection Plan has been providing coverage for people just like you. Our plans are flexible and affordable. We also pride ourselves on outstanding customer service, so you can be sure your claim will be paid quickly and efficiently. Learn more by calling 866-288-6212 or complete the simple form online.
Website: www.royalprotectionplan.com/
Contact:
Thomas Scott
866-288-6212