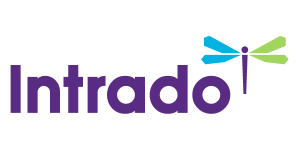 Snowball Express and American Airlines Bring Texas-Sized Holiday Cheer to Children of Fallen Military Heroes
American to fly more than 1,700 children and spouses of fallen military from 87 cities worldwide for an unforgettable five-day experience
/EIN News/ -- FORT WORTH, Texas, Dec. 11, 2016 (GLOBE NEWSWIRE) -- Today, nearly 1,000 American Airlines employee volunteers will bring more than 1,700 children and spouses of fallen service men and women to Dallas/Fort Worth for five days of fun and fellowship at the 11th annual Snowball Express celebration.

Upon arrival at Dallas Fort Worth International Airport (DFW), families will be greeted by employee volunteers with a Texas-sized celebration and welcome. During their visit to the Lone Star State, they'll experience a Walk of Gratitude honoring their sacrifice, a "knight" of jousting fun at Medieval Times, a private concert by Academy Award-nominated actor Gary Sinise and the Lt. Dan Band, and so much more.
"I am privileged to work with so many generous individuals at American Airlines, not only those who have donated their time to fly and serve the families in the air, but those who have spent countless hours coordinating gate-side sendoffs in scores of airports around our system and arranging a first class arrival into DFW Sunday morning for the 11th consecutive year," said David Seymour, senior vice president – Integrated Operations at American and graduate of the United States Military Academy at West Point.
As the official airline of Snowball Express, American Airlines is transporting families traveling from 87 cities worldwide via nearly 100 chartered and commercial flights. American Airlines employees volunteer their time in a variety of ways, including hosting special sendoff celebrations at each of the departure airports, staffing the flights and assisting with activities, "decking the gates" with holiday decorations, and providing refreshments and entertainment, all to make sure the Snowball Express families have an unforgettable experience each year.
"My heart can't help but want to do everything I possibly can to make these kids' holidays just a little happier and something they can look forward to," said Donna Gates, an American Airlines station support representative in Syracuse, New York, and a three-time Snowball Express volunteer.
Snowball Express is a nonprofit organization established in 2006 with the mission of bringing hope and new memories to the children of military heroes who have died while on active duty since Sept. 11, 2001.
"We are thankful today and every day for our military heroes who made the ultimate sacrifice," said Francis 'Buck' Kern, executive director of Snowball Express. "Because of their sacrifice we have the freedom to celebrate this holiday in the greatest nation on earth. We are honored to serve the children and families of these heroes, and we are humbled by their tremendous sacrifice and service to this nation! Snowball Express is eternally grateful to American Airlines for making this good work possible."
To learn more about Snowball Express, visit SnowballExpress.org. Additional information can also be found at aa.com/giving. Follow this year's festivities on social media with the hashtags #SBE2016.
About American Airlines Group
American Airlines and American Eagle offer an average of nearly 6,700 flights per day to nearly 350 destinations in more than 50 countries. American has hubs in Charlotte, Chicago, Dallas/Fort Worth, Los Angeles, Miami, New York, Philadelphia, Phoenix, and Washington, D.C. American is a founding member of the oneworld® alliance, whose members serve more than 1,000 destinations with about 14,250 daily flights to over 150 countries. Shares of American Airlines Group Inc. trade on Nasdaq under the ticker symbol AAL. In 2015, its stock joined the S&P 500 index. Connect with American on Twitter @AmericanAir and at Facebook.com/AmericanAirlines.
About Snowball Express
Over the past decade, true American Heroes, the men and women of the United States Military and their families, have made and continue to make extraordinary sacrifices to protect our freedom. Since 2006, Snowball Express, a 501(c)(3) nonprofit organization, has hosted an annual gathering that brings children of fallen military heroes together from around the nation and the world. The mission of Snowball Express is to honor America's fallen military service members who have made the ultimate sacrifice since September 11, 2001 by humbly serving the families they left behind. Champion their children's future success by creating opportunities for joy, friendship, education, and communal healing, by connecting these families to one another. More than ninety percent of total contributions go directly to support its programs. To learn more about Snowball Express and to get involved please visit SnowballExpress.org or on social media at: Facebook.com/SnowballExpressUSA, and follow us on Twitter @SnowballExpress.
Corporate Communications
817-967-1577
mediarelations@aa.com