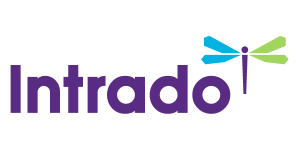 Ed Park Appointed to athenahealth, Inc. Board of Directors, Effective January 1, 2017
/EIN News/ -- WATERTOWN, Mass., Dec. 08, 2016 (GLOBE NEWSWIRE) -- athenahealth, Inc. (NASDAQ:ATHN), a leading provider of network-enabled services and mobile applications for healthcare providers nationwide, today announced Ed Park, its executive vice president and chief operating officer, has been appointed to the company's board of directors, effective January 1, 2017. Park will be stepping down from his current role on December 31, 2016.

"For nearly two decades, I've been a witness to unprecedented innovation—thanks in part to computers and the internet—and have worked alongside true visionaries in healthcare. It has been the most amazing, rewarding experience, and I'm proud that athenahealth has stayed true to our mission of doing well by doing good," said Park.
Park began his tenure at athenahealth as chief software architect in 1998—less than one year after its founding when athenahealth was a women's birthing clinic.  He transitioned to chief technology officer in 2007, and has served in his current position since 2010.
"Ed has been an invaluable asset to our team. He helped shape the first incarnation of the athenahealth business model, when our product involved healthy, bouncing babies.  He's been an innovator, a builder, a director, a do-er and a friend," said Jonathan Bush, chief executive officer at athenahealth. "We look forward to Ed's continued strategic leadership as an active board member. He's grown with our company since inception, knows why we are here, understands what we are trying to do and has an outlook on how we'll get there."
"In my time as an athenista, I've learned it's possible to change the world—the decisions you make will affect the course of history," said Park. "athenahealth is making its mark in a great way, and I'm honored to remain connected as a board member, providing guidance as the company works toward creating an avalanche of disruption. I truly believe the best days of athenahealth are yet to come."
In preparation for Park's transition, he has worked closely with Kyle Armbrester, senior vice president and chief product officer of athenahealth, to ensure a seamless transition. Armbrester will take on responsibility for direction and delivery of core services and will continue to lead the hospital division.
About athenahealth, Inc.
athenahealth is a leading provider of network-enabled services for electronic health records (EHR), revenue cycle management and medical billing, patient engagement, care coordination, and population health management, as well as Epocrates and other point-of-care mobile apps. We connect care and drive meaningful, measurable results for more than 85,000 health care providers nationwide. For more information, please visit www.athenahealth.com.
Contact Info:
Holly Spring
athenahealth, Inc. (Media)
media@athenahealth.com
617-402-1631

Dana Quattrochi
athenahealth, Inc. (Investors)
investorrelations@athenahealth.com
617-402-1329