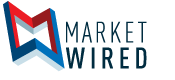 Model Homes at San Joaquin Valley Homes' Pine River Estates in Visalia to Open December 17
144-Unit, 37-Acre Community Offers Affordable Alternative to Renting, With Prices Starting in the Low $200,000s
/EINPresswire.com/ -- VISALIA, CA--(Marketwired - Dec 8, 2016) - Local homebuilder San Joaquin Valley Homes (SJV Homes) announced that model homes at Pine River Estates, a 37-acre community offering 144 single-family homes located on Virmargo Street between St. John's Parkway and Houston Avenue in Visalia, will be open on December 17.
"With rental prices soaring faster than home sales, we are seeing tremendous interest among potential renters who realize it's more economical to buy a home at Pine River Estates where prices start in the low $200,000s for three- to four-bedroom homes with two- to three-car garages," said SJV Homes' Co-Founder Jim Robinson. "Homebuyers at Pine River Estates could own their own home for about the same or even less than they might pay in rent for that amount of space."
In 2015, Bloomberg Markets reported rental costs increased more quickly than home values for the first time since 2012. According to Zillow data cited in the article, mortgage holders spent 15.3 percent of their income on housing bills, while renters spent 30 percent. As rents and home prices skyrocket in urban areas, more people are looking in markets such as the Central Valley where they can afford to buy a home.
According to the California Association of Realtors, 50 percent of the population of Tulare County, where Pine River Estates is located, is able to buy a home, making it California's seventh most affordable county.
Pine River Estates is conveniently located with quick access to Rawhide Stadium, Downtown Visalia and major employers, including Kaweah Delta District Hospital, College of the Sequoias and CIGNA Healthcare. For those who like to bike, run or walk their dogs, St. John's River Trail is right across the street. The community offers easy access to Highway 198 and less than an hour away from Fresno and the Fresno Yosemite International Airport. Local schools are about a mile away.
The community offers five three- and four-bedroom floorplans with three elevations each, ranging in size from 1,443 square feet to 2,100 square feet on lots averaging 6,700 square feet. Three decorated models will be open Dec. 17 for touring with floorplans at 2,100 sq. ft., 1,658 sq. ft. and 1,443 sq. ft. The sales office and models are located at 2214 Delta Court in Visalia. For more information call 559-429-2244.
This is a joint venture project with Presidio Residential Capital, a San Diego-based real estate investment company that funds 100 percent of the projects and operations of SJV Homes.
About SJV Homes
Deeply rooted in residential construction, the founders of Visalia, California-based San Joaquin Valley Homes have built thousands of quality homes and attractive neighborhoods for Central Valley residents. Founders Joe Leal, Jim Robinson and Randy Merrill share a vision of delivering excellence through every level of building, delivering wonderful homes in great neighborhoods. In 2013, SJV Homes combined forces with Presidio Residential Capital, a real estate investment company based in San Diego. www.sjvhomes.com