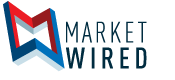 Howe International Friendship League to organize North Korean hockey exhibition in support of disability sports
Second poster advertising the Pyongyang Ice Hockey League.
Click here for high-resolution version
Poster advertising the Pyongyang Ice Hockey League.
Click here for high-resolution version
Participants at the first annual event in Pyongyang.
Click here for high-resolution version
PYONGYANG, NORTH KOREA--(Marketwired - December 08, 2016) - Friendship oriented hockey summit hosted by the DPRK men's and women's national ice hockey teams to be held from March 7-15, 2017.
The PIHL 2017 is being organized by Howe International Consulting Group (HICG) and Lupine Travel in conjunction with the DPRK Ministry of Sport and the Korea International Youth & Children's Travel Company. Lupine Travel are a UK tour company, founded in 2007 and specializing in unique destinations and travel ideas, but bringing them to you at affordable budget prices.
The first annual Pyongyang International Friendship Ice Hockey Exhibition (PIFIHE) saw a team of elite foreign players engage the DPRK men's national ice hockey team in a three-game series. Team Korea surprised most observers by winning the series 2-0-1 including an impressive overtime victory.
Event organizers used the opportunity to conduct sports workshops for intellectually disabled children in Pyongyang. While inside the DPRK, organizers were impressed by the local commitment to improving the well-being of individuals with intellectual disabilities. This provided the inspiration for an expanded program set to commence in early 2017, which will be implemented by the HICG.
"Our goal is to facilitate a society that is more inclusive of individuals with disability and we feel that the current push by the DPRK to improve disability services is a commendable cause that should be supported," said HICG managing partner Scott Howe.
HICG is primarily a consulting firm specializing in economic and social development. It was on a 2014 trip to Pyongyang with an NGO to deliver workshops to entrepreneurs inside a Special Economic Zone outside Pyongyang that HICG managing partner Scott Howe first thought about bringing hockey players to the DPRK.
The success of the first PIFIHE led HICG to launch the Howe International Friendship League (HIFL) -- a series of international events with the simple objectives of promoting goodwill and building friendship between cultures around the world through the power of sports, as well as supporting sport programs for athletes with intellectual disabilities. The inaugural 2017 season will see international participants play football (soccer) in Masaï Mara, Kenya and flag football in Puerto Viejo, Costa Rica in addition to the second annual event, the PIHL 2017, in Pyongyang.
Sport organizers intend to establish interactions where political and ideological differences can be set aside and genuine friendships can form. "Sport has a unique way of forging cross-cultural connections where few previously existed," said Gordon Israel, managing partner of Howe International Consulting Group.
Qualified sports trainers, players and coaches interested in participating in HIFL events are encouraged to submit applications. All participants are asked to cover the costs of their travel.
Spectators are welcome to attend all events, with proceeds from tour package sales being used to support projects for children living with intellectual disabilities.
/EINPresswire.com/ -- Image Available: http://www.marketwire.com/library/MwGo/2016/12/7/11G124450/Images/Pyongyang_Announcement2-d4163b61f6a4bfa3a707795dc12dc5e9.jpg
Image Available: http://www.marketwire.com/library/MwGo/2016/12/7/11G124450/Images/PIHL2017_Poster-d1e2dce4663fa7e0ab52e5599264a850.jpg
Image Available: http://www.marketwire.com/library/MwGo/2016/12/7/11G124450/Images/IMG_1867-5830a1463fd3a93092633f279a80fd2b.jpg
Embedded Video Available: https://www.youtube.com/watch?v=FR1gQHTRKM8
Attachment Available: http://www.marketwire.com/library/MwGo/2016/12/7/11G124450/PIHL2017_Overview_Texts-101eb79ae765a290b7e80728b16ab60a.pdf