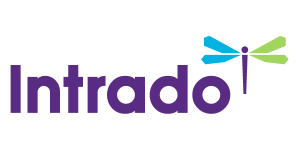 CORRECTING and REPLACING - StoneMor Partners L.P. Issues Update on Sales Team Development
/EIN News/ -- TREVOSE, Pa., Dec. 08, 2016 (GLOBE NEWSWIRE) -- In a release issued under the same headline earlier today by StoneMor Partners L.P. (NYSE:STON), please note that in the two figures given for the Partnership's salesforce, "As of October 31, 2015" and "Month of October, 2015" refer to the respective periods of 2016, not 2015 as previously stated. The corrected release follows:
StoneMor Partners L.P. (NYSE:STON) ("StoneMor" or the "Partnership") today provided additional data on the ongoing restructuring of its sales force.  

Larry Miller, StoneMor President and CEO, commented, "We continue to make progress with the rebuilding of our sales force.  As of November 30, 2016, we employed a total of 768 salespeople including those in training.  That number is up from 704 last year and up from the 764 we reported in October.  The number of salespeople who made a sale during the month of November, 2016 was 661 compared to 668 in November, 2015.  The number is down from last year, but up from the 632 we reported in October, so we are moving in the right direction. 
"In addition, with respect to recent announcements of securities class action litigation lawsuits involving the company, we intend to defend vigorously against these claims to prove they are without merit.  As outlined in our recent conference call to discuss third quarter financial results, we are taking the necessary steps to position the business for future success and have full confidence in the company's fundamentals."
Salespeople within total salesforce

:
 
 
 
 
 
As of November 30, 2016
 
 
  768
 
 
As of November 30, 2015
 
 
  704
 
 
Increase/(decrease)
 
 
  64
 
 
 
 
 
 
As of October 31, 2016
 
 
  764
 
 
Increase/(decrease)
 
 
  4
 
 
 
 
 

Salespeople that made a sale:

 
 
 
 
 
Month of November, 2016
 
 
  661
 
 
Month of November, 2015
 
 
  668
 
 
Increase/(decrease)
 
 
  (7
)
 
 
 
 
 
Month of October, 2016
 
 
  632
 
 
Increase/(decrease)
 
 
  29
 
 
 
 
 
About StoneMor Partners L.P.
StoneMor Partners L.P., headquartered in Trevose, Pennsylvania, is an owner and operator of cemeteries and funeral homes in the United States, with 317 cemeteries and 105 funeral homes in 28 states and Puerto Rico. 
StoneMor is the only publicly traded death care company structured as a partnership. StoneMor's cemetery products and services, which are sold on both a pre-need (before death) and at-need (at death) basis, include:  burial lots, lawn and mausoleum crypts, burial vaults, caskets, memorials, and all services which provide for the installation of this merchandise. For additional information about StoneMor Partners L.P., please visit StoneMor's website, and the investors section, at http://www.stonemor.com.
Cautionary Note Regarding Forward-Looking Statements
Certain statements contained in this press release, including, but not limited to, information regarding the restatement of StoneMor's consolidated financial statements, status and progress of StoneMor's operating activities, the plans and objectives of StoneMor's management, assumptions regarding StoneMor's future performance and plans, and any financial guidance provided or guidance related to StoneMor's future distributions, as well as certain information in StoneMor's other filings with the SEC and elsewhere, are forward-looking statements. Generally, the words "believe," "may," "will," "estimate," "continue," "anticipate," "intend (including, but not limited to StoneMor's intent to maintain or increase its distributions)," "project," "expect," "predict" and similar expressions identify these forward-looking statements.
Forward-looking statements are based on management's expectations and estimates. These statements are neither promises nor guarantees and are made subject to certain risks and uncertainties that could cause actual results to differ materially from the results stated or implied in this press release.  StoneMor's major risks are related to uncertainties associated with the cash flow from pre-need and at-need sales, trusts and financings, which may impact StoneMor's ability to meet its financial projections, service its debt, pay distributions, and increase its distributions, as well as with StoneMor's ability to maintain an effective system of internal control over financial reporting and disclosure controls and procedures.
StoneMor's additional risks and uncertainties include, but are not limited to, the following: uncertainties associated with future revenue and revenue growth; uncertainties associated with the integration or anticipated benefits of recent acquisitions or any future acquisitions; StoneMor's ability to complete and fund additional acquisitions; the effect of economic downturns; the impact of StoneMor's significant leverage on its operating plans; the decline in the fair value of certain equity and debt securities held in StoneMor's trusts; StoneMor's ability to attract, train and retain an adequate number of sales people; uncertainties associated with the volume and timing of pre-need sales of cemetery services and products; increased use of cremation; changes in the death rate; changes in the political or regulatory environments, including potential changes in tax accounting and trusting policies; StoneMor's ability to successfully implement a strategic plan relating to achieving operating improvements, including improving sales productivity and reversing negative trends in costs of goods sold, certain expenses, cemetery billings and investment income from trusts,  strong cash flows, further deleveraging and liquidity enhancement; StoneMor's ability to successfully compete in the cemetery and funeral home industry; litigation or legal proceedings that could expose StoneMor to significant liabilities and damage StoneMor's reputation; the effects of cyber security attacks due to StoneMor's significant reliance on information technology; uncertainties relating to the financial condition of third-party insurance companies that fund StoneMor's pre-need funeral contracts; and various other uncertainties associated with the death care industry and StoneMor's operations in particular.
When considering forward-looking statements, you should keep in mind the risk factors and other cautionary statements set forth in StoneMor's Annual Report on Form 10-K and the other reports that StoneMor files with the Securities and Exchange Commission, from time to time. Except as required under applicable law, StoneMor assumes no obligation to update or revise any forward-looking statements made herein or any other forward-looking statements made by it, whether as a result of new information, future events or otherwise.  
CONTACT:

John McNamara
Director - Investor Relations
StoneMor Partners L.P.
(215) 826-2945