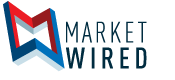 Pulse Secure expands Secure Access platform hosting to Europe
New German based instance of cloud based Pulse Workspace and Pulse One fully compliant with stringent EU Data Protection laws
/EINPresswire.com/ -- SAN JOSE, CA--(Marketwired - December 08, 2016) - Pulse Secure, the leader in secure access solutions has announced a new European hosting option for its Pulse Workspace mobility management solution and Pulse One centralized management solution. Both cloud based products fully meet EU Data Protection laws and compliance standards including ISO 27001, SOC 1, PCI DSS Level 1, and are delivered from Amazon Web Services data center facility in Frankfurt, Germany.
"This launch is a key part of our ongoing commitment to meet the local data protection needs of our global customer base," explained Prakash Mana, Head of Product Management for Pulse Secure. "Our base of over 20,000 customers represents some of the biggest names in industries such as finance, healthcare, government, and manufacturing. Many of these are headquartered outside the USA, leading to specific jurisdictional and compliance requirements. Ensuring that we have a reliable and compliant service across each region enables our customers to quickly and securely deliver Secure Access to their workers."
Pulse Secure continues to focus on current regulatory requirements, such as the new EU General Data Protection Regulation (GDPR), as well as future amendments highlighted by the evolving nature of security standards.
About Pulse Secure
Pulse Secure, LLC is a leading provider of secure access and mobile security solutions to both enterprises and service providers. Enterprises from every vertical and of all sizes utilize the company's virtual private network (VPN), network access control (NAC) and mobile security products to enable end user mobility securely and seamlessly in their organizations. Pulse Secure was formed in 2014 from Juniper Networks' Junos Pulse business. Pulse Secure's mission is to deliver secure access solutions for people, devices, things, and services. www.pulsesecure.net
Follow us at @PulseSecure on Twitter or visit us on LinkedIn and Facebook.