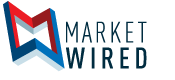 Sunoco LP and Stripes(R) Convenience Stores raise more than $2 million for MD Anderson Children's Cancer Hospital
Photo: Check Presentation to MD Anderson Children's Cancer Hospital Left to Right: Eduardo Pereda, vice president of marketing convenience brands for Sunoco LP; Ronald A. DePinho, M.D., president of The University of Texas MD Anderson Cancer Center; Bob Owens, president and chief executive officer of Sunoco LP; and Cynthia Archer, executive vice president and chief marketing officer of Sunoco LP
Click here for high-resolution version
/EINPresswire.com/ -- DALLAS, TX--(Marketwired - December 08, 2016) - Sunoco LP customers, team members and supplier partners joined together with The University of Texas MD Anderson Cancer Center to support cancer research, education, prevention and hospital programs for children, adolescents and young adults with cancer. This year, their combined efforts raised $2,027,704, the highest total to date.
Sunoco LP kicked off Childhood Cancer Awareness Month on Sept. 7 with its annual retail campaign, Stripes Stores Celebrates Tomorrows. Between Sept. 7 and Oct. 4, Stripes' in-store campaign raised funds $1 at a time in its 750 locations in Texas, New Mexico and Oklahoma. The campaign ended with Sunoco LP's Boots 'n' Birdies fundraising dinner and golf tournament. Keynote speaker Ronald A. DePinho, M.D., president of MD Anderson, addressed more than 700 attendees at the dinner, including many supplier and vendor partners.
"We are grateful to our customers who have supported this partnership with MD Anderson Children's Cancer Hospital for a third year in a row," said Eduardo Pereda, vice president of marketing convenience brands for Sunoco LP. "Our team members and supplier partners have shown their commitment to making this fundraiser successful. Coming together to raise money in support of the outstanding research and programs from MD Anderson can help save the lives of our children and youth diagnosed with cancer."
Every dollar raised was matched by generous donors, resulting in more than $4 million donated to MD Anderson Children's Cancer Hospital and other youth-focused preventive programs. The funds will support important research and programs including: pediatric sarcoma and brain tumor research; prevention programs focused on promoting sun safety, physical activity and healthy food choices; and MD Anderson Children's Cancer Hospital's Pediatric and Education and Creative Arts Program that features an accredited on-site school and week-long camps that enable kids to be kids despite their disease.
"Our team of young cancer fighters is inspired by the extremely generous customers and employees who participated in this campaign," said DePinho. "Their continued support will positively impact the lives of cancer patients and their families in so many ways. It is something for which they all should be very proud, and we thank them for joining us in Making Cancer History."
About Sunoco LP and Stripes® Convenience Stores
Sunoco LP (NYSE: SUN) is a master limited partnership that operates approximately 1,340 retail fuel sites and convenience stores (including APlus, Stripes, Aloha Island Mart and Tigermarket brands) and distributes motor fuel to convenience stores, independent dealers, commercial customers and distributors located in more than 30 states at approximately 6,900 sites. Sunoco is the official fuel of NASCAR, INDYCAR, the NHRA and more than 50 other racing circuits. See more at: www.sunocolp.com. Stripes Convenience Stores operates more than 700 convenience stores in Texas, New Mexico and Oklahoma. Restaurant service is available in over 450 of its stores, primarily under the proprietary Laredo Taco Company® brand. For more information about Stripes® Convenience Stores visit www.stripesstores.com.
About MD Anderson
The University of Texas MD Anderson Cancer Center in Houston ranks as one of the world's most respected centers focused on cancer patient care, research, education and prevention. The institution's sole mission is to end cancer for patients and their families around the world. MD Anderson is one of only 45 comprehensive cancer centers designated by the National Cancer Institute (NCI). MD Anderson is ranked No. 1 for cancer care in U.S. News & World Report's "Best Hospitals" survey. It has ranked as one of the nation's top two hospitals since the survey began in 1990, and has ranked first for 11 of the past 14 years. MD Anderson receives a cancer center support grant from the NCI of the National Institutes of Health (P30 CA016672).
Image Available: http://www.marketwire.com/library/MwGo/2016/12/8/11G124633/Images/2016BNB_check_presentation-1aa557fd5d629c43a71d059b1810d411.jpg