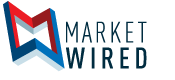 FinTech Startup Symend Inc. Closes $1 Million Seed Round
The $1 million seed round was raised exclusively from angel investors and is the largest FinTech angel capital raise in Western Canada in 2016
Symend Founders Tiffany Kaminsky, CMO & Hanif Joshaghani, CEO
Click here for high-resolution version
/EINPresswire.com/ -- CALGARY, AB--(Marketwired - December 08, 2016) - New Canadian FinTech company, Symend Inc. (Symend), is pleased to announce the closing of their first round of investment after raising $1 Million in capital. The funding was raised largely by the founding partners alongside angel investors. It is the biggest raise of its kind for FinTech in Western Canada from angels in 2016.
Symend's purpose is to create a less costly and more efficient process for effectively collecting delinquent debt. The aim is to positively impact the debt collection industry and help both retailers and consumers. The software as a service (SaaS) platform will focus initially on helping utility providers, telecoms, and unsecured credit card suppliers recoup their customer debt. Founders Hanif Joshaghani, CEO and Tiffany Kaminsky, CMO, along with CTO Joseph King will use the initial seed funding to build out their prototype, which will use a combination of automation, predictive analytics, and better positive collection tactics to help their pilot customers.
"We are very happy with our seed round raise. Our company has a launch valuation of $2.5 million, a great starting point for our investors who we want to thank for helping us kick-off," said Hanif Joshaghani, Founder & CEO.
"This capital allows us to start rapidly building the technology for our first pilot customers. We are looking to bring a major telecoms provider and a utility company on as pilot customers in the first half of 2017, quickly scaling the system from there," further commented Tiffany Kaminsky, Founder & CMO.
Delinquent debt and debt collection are growing issues for both companies that need to recoup customer debt, and for individuals who have outstanding debt they must pay. The current debt collection system using collection agencies, who take between 20-50% of overall money recovered, is broken and has an annual success rate of only 7%1. This low success rate only further increases the rise of delinquent debt. Over the last five years in the US alone delinquent debt has risen from $150 billion to over $600 billion1. The number in Canada is currently estimated at $2.5 billion2. Most of this delinquent debt -- 40% -- is accrued to the telecoms, utilities, and credit card markets3.
James Lochrie, Founder of Wave Accounting and Symend Advisor said, "The collection process is broken because companies do not take a customer centric view to the problem. There is potential for dramatic improvement by focusing on customer experience and retention while also engaging in the challenging task of collecting overdue funds. Collection processes today are frustrating for anyone to have to go through because the approach is antagonistic. The seasoned management team at Symend is attempting to remove that friction to allow for a relationship driven experience to guide company behaviour. If successful, they have an opportunity to impact those who need help while improving the underlying business results."
"Delinquent debt and its flow down has the potential to impact anyone. I chose to be a part of Symend not only because of their innovative solution focusing on improving efficiency and effectiveness for creditors and vendors, but also for their objective to educate debtors and give them tools to manage debt and solutions to deal with it. I believe that Symend will have a genuine positive social impact in an industry many label as ineffective and costly," commented Alexander Peh, Head of Market Development & Mobile at PayPal Canada.
For more information about Symend and to sign-up to be a pilot customer visit www.symend.com.
About Symend Inc.:
A better debt recovery solution. Symend Inc. is committed to improving debt delinquency and debt collection making it less antagonistic and costly for both sides. The organization is building a software platform that will improve the productivity and effectiveness of the collection process making it fair and transparent. Tools include automation of collection information, customer outreach, and flexible payment options. Targeted at utility providers, telecoms groups, and credit card companies, the pilot platform will launch in the first half of 2017. www.symend.com | @symend
About the Team:
Hanif Joshaghani, Founder & CEO: is a seasoned entrepreneur who most recently helped to build Aimsio. Aimsio provides a cloud-based operations management solution for field centric companies. The organization recently finished a $9.6 million series A and got invited to the prestigious C100 48 hours in the Valley.
Tiffany Kaminsky, Founder & CMO: comes from an entrepreneurial background where she directed business development and marketing for various organizations. Her experience includes working with TinyEYE Therapy Services, a SAAS TechEd company, which grew tenfold during her tenure, and Streamline Automation, a 3D CNC technology solution company.
Joseph King, CTO: has over 25 years of experience and leadership in the technology industry. He has built multiple startups including Catalyst Realtime, ITForDev, Knelf, and DuckLabs. As well he has managed large teams and projects at big companies such as CGI and EFA, and is a trusted technical advisor within the industry.
Sources:
1 The Association of Credit and Collection Professionals International (ACA) White Paper, The Role of Third-Party Debt Collection in the U.S. Economy - January 2016, Josh Adams, PhD, Director of Research ACA International Washington, D.C.
2 Public Interest Advocacy Center, A Review of Canadian Consumer Debt - March 2015, Jonathan Bishop
3 Untied States of America Federal Trade Commission, The Structure and Practices of the Debt Buying Industry - January 2013
Image Available: http://www.marketwire.com/library/MwGo/2016/12/7/11G124498/Images/Symend_Founders_Hanfi_and_Tiffany_-_Dec_2016-c8120ca35077a1978deb2ca1737b679e.jpg