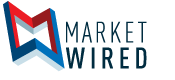 The Linux Foundation Appoints Veteran Networking Professional as General Manager, Networking & Orchestration
Arpit Joshipura brings more than 25 years of networking expertise and vision to The Linux Foundation with technical depth and business breadth
/EINPresswire.com/ -- SAN FRANCISCO, CA--(Marketwired - December 08, 2016) - The Linux Foundation, the nonprofit advancing professional open source management for mass collaboration, today is announcing Arpit Joshipura has joined the organization's executive leadership team as General Manager, Networking & Orchestration. Joshipura's appointment reflects the growing importance of open source in the networking industry.
The Linux Foundation hosts open source networking projects including OpenDaylight, OPNFV, OPEN-O, FD.io, Open vSwitch, OpenSwitch, IO Visor, ON.Lab, CORD and ONOS. Through these projects and related initiatives, The Linux Foundation is bringing together hundreds of developers, DevOps professionals and business executives from around the world to undertake this massive transition and to change an industry. This work is resulting in some of the largest shared technology resources of our time and will drive the networking industry for years to come.
"Open source is the linchpin for massive transformation in the networking industry, similar to the server market of two decades ago," said Jim Zemlin, executive director, The Linux Foundation. "Arpit's contributions to networking, and specifically open source networking, are vast and well known. We are thrilled to have him on board to help us usher in the next generation of open networking technologies, which will require professionally supported open source development at every level of the networking software stack."
Joshipura has been instrumental in leading major industry disruptions across enterprises, carriers and cloud architectures, including IP, broadband, optical, mobile, routing, switching, security, data center networking, L4-7, cloud, disaggregation, SDN/NFV and open networking, and has been an early evangelist for open source and open standards. He has served as CMO/VP in startups and larger enterprises such as Prevoty, Dell/Force10, Ericsson/Redback, ONI/CIENA and BNR/Nortel leading strategy, product management, marketing, engineering and technology standards functions.
At The Linux Foundation, Joshipura's primary role will be to help harmonize the open source networking ecosystem with the goal of rapidly increasing deployments as open source networking goes mainstream. A formal strategy around the next wave of open networking will be an integral theme at Open Networking Summit, the premier industry event, April 2017 in Santa Clara, CA. More details on that event will be announced in the coming weeks.
"The Linux Foundation is the premier home for open source networking projects, from data plane to control plane and service orchestration," commented Joshipura. "We now have extensive technical and business expertise with enterprises, carriers, cloud and support from the ecosystem at The Linux Foundation, making it easier for vendor and user communities to drive the vision of open networking. I believe that this trend toward open networking will eventually lead us to an era of invisible networking, enabling use cases, solutions and markets unheard of today."
About The Linux Foundation
The Linux Foundation is the organization of choice for the world's top developers and companies to build ecosystems that accelerate open technology development and commercial adoption. Together with the worldwide open source community, it is solving the hardest technology problems by creating the largest shared technology investment in history. Founded in 2000, The Linux Foundation today provides tools, training and events to scale any open source project, which together deliver an economic impact not achievable by any one company. More information can be found at www.linuxfoundation.org.
The Linux Foundation has registered trademarks and uses trademarks. For a list of trademarks of The Linux Foundation, please see our trademark usage page: https://www.linuxfoundation.org/trademark-usage. Linux is a registered trademark of Linus Torvalds.