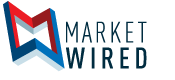 MEMS & Sensors Industry Group Invites OEMs to Get Personal with MEMS and Sensors at CES 2017
January 5, 2017 conference track explores MEMS/sensors' connection to unique user experiences with consumer products
/EINPresswire.com/ -- PITTSBURGH, PA--(Marketwired - Dec 8, 2016) -  MEMS & Sensors Industry Group's (MSIG's) conference track at CES 2017®, "MEMS and Sensors: Personalizing Consumer Technology," will help original equipment manufacturers (OEMs) and embedded systems integrators to get more creative with microelectromechanical systems (MEMS) and sensors in personalizing smartphones, wearables, virtual reality (VR) headsets and smart home devices.
"MEMS and sensors give manufacturers and integrators the essential enabling technology to add context and cognition to electronic devices, endowing consumers with more natural and personal experiences," said Karen Lightman, executive director, MEMS & Sensors Industry Group. "A wearable that makes you feel safer, a smart home hub that turns down the lights and turns up the temperature, a VR headset that doesn't make you feel nauseous, and perception systems that augment your reality -- all show the personalizing power of MEMS and sensors. During our CES 2017 conference track, MSIG's speakers will share compelling advancements in MEMS and sensors, giving consumer-products makers the information they need to succeed in a fiercely competitive marketplace."
Conference Agenda
Cognitive Technologies -- Machines Thinking Like People -- Jeff Gehlhaar, vice president of technology, Qualcomm
Virtual Reality Head Tracking Sans Motion Sickness -- Jack McCauley, founder, McCauley Labs
Real Solutions for IoT and Smart Cities -- Alex Mateo, sales and operations planning & industry manager for smart cities, Libelium
Personal Health Monitoring -- Dr. Steven LeBouef, CEO, Valencell
The Future Is Bright for MEMS-based Displays in Consumer Electronics -- Kent Novak, senior vice president and general manager, DLP Products at Texas Instruments
Looking Good and Staying Safe with Wearables -- Dr. Jerry Wilmink, CEO and founder, WiseWear
Living the Marketing Dream: Knowing Everything -- Josh Knauer, CEO, Rhiza
Panel: Where are Consumer Electronics Taking the Sensors Industry? -- Moderated by Jon Melnick, principal researcher, LUX Research, with panelists:

Behrooz Abdi, CEO, InvenSense
Alexis Bernard, CTO, Knowles
Stefan Finkbeiner, CEO, Bosch Sensortec
Brian Faith, CEO, Quicklogic
Benedetto Vigna, executive vice president, STMicroelectronics

Reducing Workplace Injury & Increasing Productivity -- Cleopatra Cabuz, PhD, vice president of engineering, Honeywell Industrial Safety
Visit MEMS & Sensors Industry Group and Members on the Show Floor
MEMS & Sensors Industry Group will host a Member Pavilion on the show floor, featuring Flex Tech Alliance, IDT, Interlink Electronics, InvenSense and mCube.
MEMS & Sensors Industry Group's booth and the MSIG Member Pavilion are located in Booth #40736, Tech West, Sands Expo, Level 2, Halls A-D (Smart Home Marketplace) and will be open January 5-8, 2017 during CES 2017 exhibition hours.
Conference Registration Information
MEMS & Sensors Industry Group's full-day conference, "MEMS and Sensors: Personalizing Consumer Technology," will take place January 5, 2017 from 9:00 a.m. - 4:00 p.m. in Venetian Level 4, Marcello 4501 in Las Vegas, NV. Register via:
http://www.ces.tech/Conference/ConferenceProgram/Conference-Tracks/MEMS-Sensors-Personalizing-Consumer-Technology.aspx
MEMS & Sensors Industry Group members receive a discount. Please contact: info@memsindustrygroup.org for more information.
About MEMS & Sensors Industry Group
MEMS & Sensors Industry Group (MSIG), a SEMI® Strategic Association Partner as of January 1, 2017, advocates for near-term commercialization of MEMS/sensors-based products through a wide range of activities, such as conferences, technical working groups and education. Through its TSensors™ (Trillion Sensors) initiative, MSIG also increases worldwide awareness of emerging MEMS/sensors-based applications with huge commercialization potential in the next decade and beyond. For more information, visit: www.memsindustrygroup.org and follow MSIG on LinkedIn and Twitter (use @MEMSGroup).
MEMS & Sensors Industry Group, the MEMS & Sensors Industry Group logo and TSensors are trademarks of MEMS & Sensors Industry Group. All other product and company names are trademarks or registered trademarks of their respective holders.
PRESS CONTACTS
Ellen Saksen
MEMS & Sensors Industry Group
Phone: +1 412/390-1644
Email: esaksen[at]memsindustrygroup.org

Maria Vetrano
Vetrano Communications
Phone: +1 617/876-2770
Email: maria[at]vetrano.com