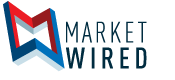 Course Hero launches "Learn This Document" to help students master study materials more efficiently
New feature uses OCR technology to let students quickly create online quizzes from within documents stored in Course Hero's library
/EINPresswire.com/ -- REDWOOD CITY, CA--(Marketwired - Dec 8, 2016) -  Course Hero, an online learning platform that empowers millions of students and educators to succeed, today announced the launch of "Learn This Document," a new feature to help students learn more deeply and efficiently. Students can now create online quizzes from course materials in just a few clicks.
Course Hero's "Learn This Document" feature uses Optical Character Recognition (OCR) technology to allow students to quickly generate multiple-choice question and answer sets from within study documents in Course Hero's online library.
Now, when a student is reviewing a set of class notes or any other document they've unlocked on Course Hero, they can quickly turn the information from that document into their own personalized mini quiz. In addition, a locker of additional mini quizzes created by other students for that particular document will also be available to supplement their learning.
"Too often students review the same set of notes, in the same order and only know the information within that specific context and framework. In addition, students often spend hours reformatting study materials to create their own quizzes," said Andrew Grauer, CEO and founder of Course Hero. "Learn This Document helps students easily convert information into personalized quizzes which frees up time to study and results in greater retention and deeper mastery of the subject."
About Course Hero | Master Your Classes™
Course Hero is an online learning platform that empowers millions of students and educators to succeed. Fueled by a passionate community of students and educators who share their course-specific knowledge and educational resources, Course Hero offers the biggest and best library of study documents, expert tutors, customizable flashcards, and course advice. Download the Course Hero app for iPhone or Android today or follow Course Hero on Twitter, Facebook or YouTube.
For more information, contact:
Grayling PR
(415) 593-1400
Email Contact