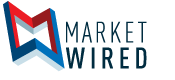 Generac Power Systems, Inc.: Making Your Home Safe And Winter Storm-Ready
Generac suggests investing in backup power, home maintenance and emergency supplies
Ice storms are a leading cause of power outages in the U.S.
Click here for high-resolution version
Generac's winter safe home helps you prepare for severe winter weather.
Click here for high-resolution version
The top 5 cities that experience winter storm-related power outages.
Click here for high-resolution version
Generac provides answers to common cold weather questions.
Click here for high-resolution version
/EINPresswire.com/ -- WAUKESHA, WI--(Marketwired - December 08, 2016) - Weather drives the majority of power outages in the U.S., and winter is prime time for ice, snow, wind and freezing temperatures to create hazardous conditions that lead to utility power failures. Without proper preparation, winter storms can also have a significant impact on the family and the house itself. Generac Power Systems is making it easier to prepare for winter storms with a list of insightful readiness tips to help homeowners make their home safe and storm-ready.
Focus First On Emergency Power
Arranging for backup power is a key component in preparing for winter weather. Power loss can have a negative and cascading effect on the home that amplifies existing health and safety risks.
Invest in a Generac Guardian series home standby generator to keep critical home systems running automatically in the event of a power outage. It is important to consult an expert when making your decision, such as an authorized Generac dealer, who is familiar with local electrical and building codes as well as product options to meet the homeowner's unique backup power needs.
Consider a Generac portable generator if a permanent home standby generator is not an option. Next to a home standby generator, a portable generator is the best way to keep critical home systems and appliances up and running during a power outage.
Perform Outside Maintenance
Ice buildup is one of the most frequently occurring and potentially paralyzing winter storm hazards. The weight of ice can bring down power lines and tree limbs, causing widespread power outages. In fact, according to Weather.com, only ½ in. of ice can add 500 lb. to the weight of a tree branch, and a 2009 ice storm that affected northern Arkansas to the Ohio Valley resulted in power outages affecting 1.3 million people. Additionally, roof and water damage can be costly but can be avoided by properly preparing the exterior of your home for harsh winter weather.
Any preparations outside of the home should be completed before the snow, ice, and frozen ground make it too difficult to carry out.
Trim long tree branches to reduce the risk of power outages and home damage. Long tree branches often snap under the weight of heavy snow and ice.
Clear gutters along the roofline to avoid costly water damage.
Cover window wells with plastic to prevent melting snow from seeping into the basement.
Keep exterior chimneys and vents clear of snow to avoid carbon monoxide poisoning or a fire hazard. This includes the dryer vent.
Clear an exterior area for safe use of a portable generator. If you're using a portable generator, it's important to use it safely. Never operate a portable generator inside the home or in a garage. Portable generators must be stationed outside, a safe distance away from windows or doors while in operation.
Get To The Garage, And Make The Garage Easy To Get To
Maintenance tools that are important to storm safety and cleanup are commonly stored in the garage. They may not be used often but are vital when extreme weather causes a power outage, slippery surfaces and freezing temperatures. Make sure these items are available and in working order.
Automobile winterization should include a full tank of gas, windshield wiper fluid, a blanket, water, flashlights, extra batteries, a snow brush and sand for traction.
Portable generator maintenance should occur every six months.
Snow blower maintenance should be performed every six months -- once at the beginning of the winter season and again at the end.
Shovels and ice scrapers should be within easy reach inside the garage area.
Sand, salt and ice melt are necessary for clearing the driveway, front walk and steps as well as clearing a pathway to a portable generator when operated outside and away from the house.
The Kitchen As the Go-To Room
Blizzard conditions make using the kitchen a priority. It is the heart of the home, where family has access to food, water and first aid. Ample supplies should be available throughout the course of the storm and initial clean up.
A three day supply of food and water for the family is recommended. That goes for pets, as well.
A first aid kit should be easily accessible in a kitchen cabinet. It should contain bandages, alcohol wipes, antibiotic ointment and a thermometer.
Open kitchen cabinet doors under the kitchen sink during a power outage to allow warm air to circulate and keep pipes from freezing.
The Bathroom For Emergencies
Running out of medications can be disastrous when wintry conditions preclude a trip to the pharmacy. The medicine cabinet should be appropriately stocked to run the course of the storm and initial clean up.
A three day supply of medications, including over-the-counter and prescription medicine is recommended.
Store water for flushing the toilet if the home is on a septic system to eliminate the risk of the toilet backing up into the house.
The Home Office As Command Central
When emergencies occur during extreme winter weather, it is imperative to have vital information and documentation available at a moment's notice. The home office is a go-to destination for storage of physical copies of important documents.
Vital personal documents should be kept together and include a list of medications and other pertinent medical information, deed/or lease to your home, birth certificates, insurance policies, family and emergency contact information.
Powering Through The Storm
Preparing the home in advance for extreme winter weather is central to creating a safe and comfortable environment to ride it out. Generac Power Systems offers the broadest range of home backup generators that turn on automatically when utility power goes out, ensuring life goes on as usual despite dangerous power outages. For more information and detailed winter weather-related safety tips, visit www.generac.com/be-prepared/prepare-for-high-winter-storms.
About Generac
Generac Power Systems, Inc. (NYSE: GNRC) is a leading global supplier of backup power and prime power products, systems and engine-powered tools. Back in 1959, our founder was committed to designing, engineering and manufacturing the first affordable backup generator. Fifty-seven years later, the same dedication to innovation, durability and excellence has resulted in the company's ability to expand its industry-leading product portfolio into homes and small businesses, on job sites, and in industrial and mobile applications across the globe. Generac offers single engine backup and prime power systems up to 12 MW and paralleled solutions up to 100 MW, and uses a variety of fuel sources to support power needs for our customers. We are proud to be named, in back-to-back years, the Frost & Sullivan 2014 and 2015 North American Natural Gas Generator Set Company of the Year. Visit Generac.com for more information.
Image Available: http://www.marketwire.com/library/MwGo/2016/12/8/11G124619/Images/Winterstorm1-a7558efa2f528b76b9ac1c165713e981.jpg
Image Available: http://www.marketwire.com/library/MwGo/2016/12/8/11G124619/Images/winterstorm2-5093ab4b95d1b13083a5472c830ad665.jpg
Image Available: http://www.marketwire.com/library/MwGo/2016/12/8/11G124619/Images/Winterstorm3-5c4b9c7a3fd3a45ca60eae763ae4f650.jpg
Image Available: http://www.marketwire.com/library/MwGo/2016/12/8/11G124619/Images/winterstorm4-0a89d39d98b6a208a46516920efce1db.jpg