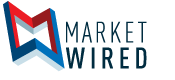 CyberTASE Awards SCALABLE Contract to Improve Cyber Warfare Testing Capabilities
Enhanced Live-Virtual-Constructive (LVC) Environment to Support Cyber Assessment Tests
/EINPresswire.com/ -- CULVER CITY, CA--(Marketwired - December 08, 2016) - CALABLE Network Technologies, Inc. (SCALABLE), a leader in wireless network design and optimization products, announced today that the company received a two year, $3 million contract from the Space and Naval Warfare (SPAWAR) Systems Center Pacific (SSC Pacific) in support of the Cyber Test Analysis and Simulation Environment (CyberTASE) Project Phase III. CyberTASE is a Central Test and Evaluation Investment Program (CTEIP) sponsored, capability enhancement program created to address the lack of effective cyber testing instrumentation to assess defensive mechanisms and the lack of a mature Live-Virtual- Constructive (LVC) environment to model large-scale operational scenarios. The contract will support engineering services for the development of technical solutions that meet CyberTASE functional specification requirements, review of documentation and preparation of materials for CyberTASE Program reviews and implementation of new capabilities in the Joint Network Emulator (JNE) and StealthNet per program requirements.
JNE integrated with StealthNet, a library of cyber attacks and defense models developed by SCALABLE under Government contract, will serve as the basis for the constructive component of CyberTASE. JNE provides high fidelity models of battlefield communication networks and systems. The StealthNet library provides models for accurate cyber threat simulation at all layers of the networking stack to include passive, active, coordinated and adaptive attacks on networks with hundreds to thousands of wired and wireless components. StealthNet together with JNE thus provides a Live-Virtual- Constructive (LVC) framework for a real-time, hardware-in-the-loop capability for simulation of cyber threats to the entire net-centric infrastructure. It also provides the ability to assess the effectiveness of adversaries to disrupt Blue Force communications by measuring the impact of these attacks via key performance indicators, i.e., bandwidth, reliability, delay and quality of service metrics. The LVC technology can stimulate constructive and LVC networks with simulated cyber threats that span the entire protocol stack layers for testing and analysis of applications.
According to Rajive Bagrodia, CEO of SCALABLE, "Improved Live-Virtual-Constructive technology is essential for a dynamic, realistic and affordable cyber training environment. We have consistently been able to use our software solutions and capabilities to address the impact of a cyber threat. We are pleased to be part of the CyberTASE development team to provide simulation of cyber attacks and defense strategies for the test and training communities."
About SCALABLE Network Technologies
Based in Culver City, California, SCALABLE provides network design, modeling and analysis tools, cyber training systems and engineering support services to commercial enterprises, government and defense agencies, research organizations and educational institutions around the world.
SCALABLE solutions integrate simulated virtual network models with physical hardware and applications, allowing users to reduce the time, cost and risks of developing, testing and deploying large, sophisticated wired and wireless networks and new communications equipment, and train personnel on cyber defense.
More information on the company is available at scalable-networks.com.
Image Available: http://www.marketwire.com/library/MwGo/2016/12/8/11G124614/Images/CyberTase_GUI-08dfabd60befad87ad5d55d7d4b525b3.jpg