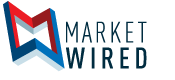 Saba Named a Leader in Learning and Performance Management
Saba Software Recognized by Leading Independent Research Firm for Its Focus on User-Centric Learning and Performance and Simple Content Sharing
/EINPresswire.com/ -- REDWOOD SHORES, CA--(Marketwired - December 08, 2016) - Saba, a global leader in cloud-based talent management and engagement and solutions, today announced that the company has been named a "Leader" in the December 2016 report, "The Forrester Wave™: Learning and Talent Management, Q4 2016," by Forrester Research, Inc.
For this report, Forrester evaluates companies based on a number of criteria, including content authoring capabilities, assessment development, third-party content, external audiences, personalization of learning, social learning and micro learning.
According to the report, Saba Software "has emerged with a strong offering". Saba "focuses particularly on user-centric learning and performance and has gone to great effort to make the product simple and flexible while offering the features and depth that different customers need."
Forrester notes that Saba has a broad marketplace that allows users to access content as well as other popular learning and performance resources: TIM. The Intelligent Mentor™, which enables machine learning across the platform, since it is embedded into the workflow; robust social features allow social learning in discussion groups, communities, online meetings, and simple content sharing; gamification includes standard features as well as a "people quotient" to measure community activity and contribution.
"For us, being recognized by Forrester Research as a leader in learning and talent management reflects our unwavering commitment to both technology innovation and customer success," said John Hiraoka, chief strategy officer at Saba. "Over the past few years, we've invested significantly in creating more continuous, personalized and user-driven learning and development experiences that drive higher end user engagement and adoption. We are continuing to deliver new innovations and capabilities that enable organizations to better connect the dots between learning, engagement, and business performance. We're very excited to be leading the way in talent management and providing solutions that help our customers achieve greater business success through the power of their people."
To download a copy of The Forrester Wave™: Learning and Performance Management, Q4 2016 please visit: https://reprints.forrester.com/#/assets/2/588/'RES118174'/reports
About Saba
Saba delivers a cloud-based intelligent talent management solution used by leading organizations worldwide to hire, develop, engage and inspire their people. With machine learning at its core, Saba Cloud offers proactive, personalized recommendations on candidates, connections and content to help employees and businesses lead and succeed. It is purpose-built on a highly scalable platform that exceeds industry security and reliability standards. Saba has more than 31 million users and 2,200 customers across 195 countries and 37 languages. Learn more about intelligent talent management at www.saba.com.