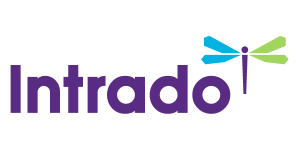 The Grinch, Santa, Officials and Church of Scientology Open 24th Winter Wonderland
/EIN News/ -- CLEARWATER, Fla., Dec. 07, 2016 (GLOBE NEWSWIRE) -- After the Grinch stole Santa's bag of toys and the elves retrieved it; they joined Clearwater City officials, Church of Scientology and Clearwater Community Volunteers representatives on stage at Winter Wonderland to plug in the 100,000 lights of the sparkling village in downtown Clearwater. That concluded the Grand Opening ceremony for the 24th Annual Winter Wonderland which was held on Friday the 2nd of December in the Church of Scientology's Osceola Courtyard at the corner of Drew Street and Fort Harrison Avenue.  500 children, parents and friends visited Winter Wonderland on opening night to enjoy the bouncy houses, a 20-foot slide, playground, pony rides, train rides and a petting zoo.
Church of Scientology Flag Service Organization-sponsored Winter Wonderland in downtown Clearwater opened for the 24th year
A photo accompanying this announcement is available at http://www.globenewswire.com/NewsRoom/AttachmentNg/1fa865dd-8150-4c38-a07b-7bf38de9a33e
Mayor George Cretekos, Neil Brickfield, the Executive Director of Pinellas County's Police Athletic League, and Schenique Harris, co-founder of the Leonard Johnson Foundation were guest speakers.  Pat Harney, the Public Relations Director for the Church of Scientology Flag Service Organization was the MC. Pam Ryan Anderson, chairperson of the Winter Wonderland volunteer force – the Clearwater Community Volunteers – also addressed the crowd.
Neil Brickfield said, "This is a special place, and you might not know how special this is, until you realize that there is no other place like this in Pinellas County."
After the ceremony, visitors lined up for photos with Santa. The families enjoyed the attractions while the Church of Scientology Flag band with guest songstress Michele Henderson performed on the stage.
Clearwater's Winter Wonderland is open to the community every day except Mondays and Tuesdays from 6 pm till 9 pm until December 23rd. For more information, please visit ccvfl.org. 
Clearwater Community Volunteers (CCV)
Clearwater Community Volunteers (CCV) is a non-profit organization, made up entirely of volunteers.  It was founded by parishioners of the Church of Scientology in Clearwater.  CCV produces the Easter Egg Hunt in Coachman Park in Clearwater, Fashions with Flair fundraiser and "Winter Wonderland", an annual holiday charity drive and Holiday festival in downtown Clearwater. CCV gets their inspiration from a quote by L Ron Hubbard, "Love and Help Children."
About the Church of Scientology:
The Scientology religion was founded by humanitarian and philosopher, L. Ron Hubbard. The first Church of Scientology was formed in the United States in 1954 and has expanded to more than 11,000 churches, missions and affiliated groups, with millions of members in 165 nations. Scientologists are optimistic about life and believe there is hope for a saner world and better civilization, and actively do all they can to help achieve this. The Church of Scientology regularly engages in many humanitarian programs, such as anti-drug campaigns, human rights campaigns and global education programs. To learn more, visit www.scientology.org
For more information                                                                
Contact:  Christine Hays 615-482-4230 
Or Christine.hays.ccv@gmail.com