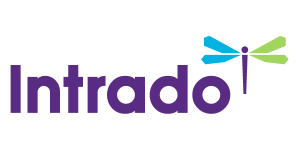 Dynapower and Samsung SDI Launch Integrated Storage Solution for the Behind-the-Meter Energy Storage Market
/EIN News/ -- SOUTH BURLINGTON, Vt., Dec. 07, 2016 (GLOBE NEWSWIRE) -- Dynapower Company and Samsung SDI announce the introduction of an integrated behind-the-meter energy storage system built on their respective proven technologies. The initial release of the system will be a 250 kW/550 kWh offering, with a 100 kW two-hour system to follow.

The new Dynapower/Samsung SDI integrated energy storage system offering for behind-the-meter applications in commercial and industrial markets.
A photo accompanying this announcement is available at http://www.globenewswire.com/NewsRoom/AttachmentNg/688f978c-a512-4473-afb2-fc92fe022b69
The integrated energy storage offering provides energy storage system vendors, project developers, and utilities with a fully engineered solution that reduces costs for commercial and industrial end users in the deployment of energy storage. This line of systems will incorporate Dynapower's recently released Generation 2 MPS product line of behind-the-meter energy storage inverters and Samsung SDI's recently released E2 battery solution.
The two companies share a wealth of field proven integration experience of their technologies across a wide range of ESS projects, sizes, and applications including the Electrical Training Institute Net Zero Plus building microgrid and Duke Energy Notrees 36MW/14MWh ESS repower.
"We have worked alongside Samsung SDI for a number of years and are excited to take that collaborative effort to the next level with the introduction of an integrated energy storage solution," said Adam M. Knudsen, President of Dynapower. "As the energy storage industry has rapidly evolved we have seen a clear demand from the market for engineered solutions that are flexible and proven. This is a solution customers can rely upon."
"Together, Dynapower and Samsung SDI are well positioned to help expand market opportunities for our behind-the-meter storage customers by providing fully integrated engineering solutions," said Fabrice Hudry Vice President Energy Storage Solutions at Samsung SDI. "Samsung SDI is the world leader in Li-ion battery technology, and specifically for stationary energy storage application, and it is only fitting that we integrate our batteries with Dynapower's leading inverter technology."
Dynapower and Samsung SDI are launching their integrated behind-the-meter ESS offering with an immediate first deployment at the University of Minnesota, and are already working with several behind-the-meter ESS developers to deploy their unique integrated solution across the nation throughout 2017.   
Download the datasheet at http://www.dynapowerenergy.com/sdi_dpc_offering/.
About Dynapower
With over 300 MW of energy storage inverters installed worldwide, Dynapower is the industry leader in the deployment of energy storage inverters. Dynapower is the only inverter manufacturer to offer a complete line of energy storage inverters for utility scale (500 to 2200 kW), behind-the-meter (100 to 250 kW) and solar plus storage (100 to 500 kW) applications.  Founded in 1963, Dynapower has engineering, research and manufacturing facilities in South Burlington, Vermont and Union City, California.
About Samsung SDI
Established in 1970, Samsung SDI is an affiliate of the Samsung Group and has been the global leading manufacturer of lithium-ion batteries for Mobile Applications. Leveraging this position, Samsung SDI is focused on the technology leadership for electric vehicles and energy storage systems (ESS) and is recognized as a leader in supplying lithium-ion ESS batteries.
Dynapower Press Contact
Richard Morin
E-Mail: rmorin@dynapower.com
Phone: 802-860-7200

SAMSUNG SDI Press Contact
Wonkyung Lee
Manager/Marketing Group, Automotive & ESS Business Division
Direct +82.31.8006.3198    
Mobile + 82.10.9350.5294  
E-mail: wonky.lee@samsung.com