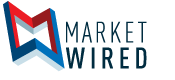 Tervita Corporation Announces Pricing Of An Offering Of Senior Secured Notes By Tervita Escrow Corporation
/EINPresswire.com/ -- CALGARY, ALBERTA--(Marketwired - Dec 7, 2016) - Tervita Corporation ("Tervita") announced today that Tervita Escrow Corporation (the "Escrow Issuer") has priced an offering of US$360,000,000 senior secured notes due 2021 (the "Notes"), which was commenced on December 2, 2016, at par. The offering is expected to close on December 12, 2016. The Notes will bear interest at an annual rate of 7.625%, payable semiannually on June 1 and December 1 of each year, commencing June 1, 2017. The Notes will mature on December 1, 2021.
The Escrow Issuer is a wholly owned subsidiary of Tervita. Proceeds from the offering of the Notes are expected to be used to finance the previously announced recapitalization transaction (the "Recapitalization Transaction"). The Recapitalization Transaction is expected to close in December 2016.
The net proceeds of the Notes will be held in escrow until the satisfaction of various conditions precedent. After the net proceeds are released from escrow, the Recapitalization Transaction will be consummated, Tervita will assume the obligations of the Escrow Issuer under the Notes and become the sole obligor of the Notes, and the Notes will be guaranteed by one of Tervita's subsidiaries.
The Notes have not been and will not be registered under the U.S. Securities Act of 1933, as amended (the "Securities Act"), and are being offered and sold in the United States only to persons reasonably believed to be qualified institutional buyers in reliance on Rule 144A under the Securities Act and to certain non U.S. persons in transactions outside the United States in reliance on Regulation S under the Securities Act. In addition, the Notes have not been and will not be qualified for distribution by prospectus under Canadian securities laws and are being offered and sold in the United States, Canada and other countries pursuant to an exemption from the prospectus requirements of Canadian securities laws and only to "accredited investors" as defined in National Instrument 45-106 - Prospectus Exemptions of the Canadian Securities Administrators or, if in Ontario, Section 73.3(1) of the Securities Act (Ontario).
This press release does not constitute an offer to sell or purchase, or a solicitation of an offer to sell or purchase, or the solicitation of tenders or consents with respect to any security. No offer, solicitation, purchase or sale will be made in any jurisdiction in which such an offer, solicitation, or sale would be unlawful.
About Tervita
Tervita has operated in Canada for almost 40 years and is a leading environmental solutions provider. Our integrated earth, water, waste and resource solutions deliver safe and efficient results through all phases of a project by minimizing impact and maximizing returns™. Our dedicated employees are trusted sustainability partners to oil and gas, construction, mining, government and communities. Safety is our highest priority: it influences our actions and shapes our culture.
Legal Advisories
Additional information about Tervita is available at www.tervita.com.
Reader Advisory Regarding Forward-Looking Statements
This press release contains certain "forward-looking statements" or "forward-looking information" (collectively referred to herein as "forward-looking statements"). Such forward-looking statements include, without limitation, forecasts, estimates, and expectations that are subject to a number of assumptions, risks and uncertainties, many of which are beyond the control of Tervita. Forward-looking statements are statements that are not historical facts and are generally, but not always, identified by the words "expects", "plans", "anticipates", "believes", "intends", "estimates", "projects", "potential" and similar expressions, or are events or conditions that "will", "would", "may", "could" or "should" occur or be achieved. This press release contains forward-looking statements, pertaining to, among other things, our expectations regarding: the Notes offering, Tervita's plans to assume the obligations under the Notes, our ability to successfully effect the foregoing, the Recapitalization Transaction and the timing of the Recapitalization Transaction, that the Notes will not be registered under the Securities Act, that the offering is an exempt distribution not requiring a prospectus in the jurisdictions where offers, solicitations, purchases or sales will occur. These statements are subject to all of the risks and uncertainties that may cause actual results or events to differ materially from those anticipated in such forward-looking statements. These risks include, but are not limited to, general economic conditions, currency fluctuations, changes in legislation, Recapitalization Transaction risks and certain other known and unknown risks.
Although Tervita believes that the material factors, expectations and assumptions expressed in such forward-looking statements are reasonable based on information available to it on the date such statements were made, no assurances can be given. Actual results may differ materially from what was expressed or implied in the forward-looking statements and readers should not place undue importance or reliance on the forward-looking statements. Statements including forward-looking statements are made as of the date they are given and, except as required by applicable laws, Tervita disclaims any intention or obligation to publically update or revise any forward-looking statements, whether as a result of new information, future events or otherwise. The forward-looking statements contained in this press release are expressly qualified by this cautionary statement.