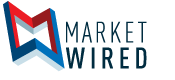 Slate Retail REIT Announces the Purchase of Norwin Town Square in Pennsylvania
TORONTO, ON--(Marketwired - December 07, 2016) - Slate Retail REIT (TSX: SRT.U) (TSX: SRT.UN) (the "REIT"), an owner and operator of U.S. grocery-anchored real estate, announced today that it has entered into a binding agreement to acquire Norwin Town Square, a 100% occupied Shop 'n Save-anchored center, in the Pittsburgh, PA Metropolitan Statistical Area.
The property will be acquired for U.S. $18.925 million ($129 per square foot). Closing is expected to be completed in the first quarter of 2017 and remains subject to customary closing conditions.
Slate Asset Management L.P. is the REIT's manager.
About Slate Retail REIT
Slate Retail REIT is a real estate investment trust focused on U.S. grocery-anchored real estate. The REIT owns and operates over U.S. $1 billion of assets located primarily across the top 50 U.S. metro markets. The REIT is focused on maximizing value through internal organic rental growth and strategic acquisitions. Visit slateam.com/SRT to learn more about the REIT.
About Slate Asset Management L.P.
Slate Asset Management L.P. is a leading real estate investment platform with over $3.5 billion in assets under management. Slate is a value-oriented company and a significant sponsor of all its private and publicly-traded investment vehicles, which are tailored to the unique goals and objectives of its investors. The firm's careful and selective investment approach creates long term value with an emphasis on capital preservation and outsized returns. Slate is supported by exceptional people, flexible capital and a proven ability to originate and execute on a wide range of compelling investment opportunities. Visit slateam.com to learn more about Slate.