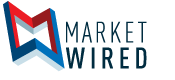 Gstaad Provides Update on Consolidation and Private Placement
/EINPresswire.com/ -- VANCOUVER, BRITISH COLUMBIA--(Marketwired - Dec 7, 2016) - Gstaad Capital Corp. (the "Company" or "Gstaad") (NEX:GTD.H) announces that it has received TSX Venture Exchange approval for its 2:1 share consolidation announced October 19, 2016. The Company's shares will trade on a post-consolidated basis effective Friday, December 9, 2016. There is no change in the trading symbol for Gstaad.
No fractional shares will be issued under the share consolidation. Instead, all fractional shares resulting from the consolidation of less than one-half will be rounded down to the nearest whole number, and of one-half or greater will be rounded up to the nearest whole number.
Letters of transmittal describing the process by which shareholders may obtain new certificates representing their consolidated common shares will be mailed shortly to registered shareholders. Shareholders holding their shares through a broker or other intermediary and consequently not having shares registered in their name will not be required to complete a letter of transmittal.
Following consolidation and subject to rounding, Gstaad will have 1,500,000 issued and outstanding common shares. All outstanding stock options will be adjusted accordingly to reflect the share consolidation.
Gstaad further announces that it has received conditional TSX Venture Exchange acceptance to its non-brokered private placement of 2,500,000 post-consolidated shares at a post-consolidated price of $0.06 per share. Closing of the private placement is expected within the next two weeks.
On behalf of Gstaad Capital Corp.
Paul Larkin
President and Chief Executive Officer
Neither the TSX Venture Exchange nor its Regulation Services Provider (as that term is defined in the policies of the TSX Venture Exchange) accepts responsibility for the adequacy or accuracy of this release.
Gstaad Capital Corp.
Paul Larkin
Phone: 604 687 7767
Fax: 604 688 9895
E-mail: plarkin@pro.net