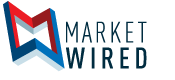 eTERA Consulting to Host Webinar on Social Media and eDiscovery
/EINPresswire.com/ -- Legal Industry Veterans from McDonald's Corporation, Funkhouser Vegosen Liebman and Dunn and eTERA Consulting to Discuss Social Media and eDiscovery During Live Webinar Broadcast
WASHINGTON, DC--(Marketwired - December 07, 2016) - eTERA Consulting, an international leader in data and technology management, today announced it will host a complimentary webinar focused on the application of industry best practices for when social media is a key component in litigation. The live broadcast will air on Thursday, December 8, 2016 at 11 AM EST featuring panel speakers Pauline Levy, Peter Berk and Bruce Malter.
It is a well-known fact that social media is discoverable in court. Over 45% of corporations have used publicly available social media content in litigation and fraud investigations, according to a study conducted in 2015 on social media analytics and eDiscovery.
This panel discussion will be a more in-depth follow-up to eTERA's webinar in May of 2016 about social media and eDiscovery. The presentation will take a deeper dive into the application of industry best practices. Specifically, panelists will cover:
Recent case law
Challenges law firms and corporations face with social media in court
Corporate data collection processes and best practices
Social media guidelines for employees
Mitigating account ownership and authentication issues
How to pull data from social media accounts for a case
To register, please click here.
Speakers:
Pauline Levy, Senior Counsel, McDonald's Corporation
Ms. Levy is Senior Counsel for McDonald's Corporation and has been with the Company since 1997. She is member of McDonald's Litigation team, managing commercial litigation for the company including class actions, franchising, real estate, intellectual property, commercial fraud, breach of contract, employee theft, and other business disputes. Ms. Levy serves as the litigation liaison to the Compliance Team and is involved with the company's efforts and strategic direction with respect to E-Discovery. She was a member of the Sedona Conference on Electronic Discovery and its working group on Best Practices for Electronic Document Retention and Production in litigation, as well as the Seventh Circuit's E-Discovery (Pilot Program) Committee and its subcommittees on preservation letters and early case assessment. She led the company's efforts in drafting and keeps current its Litigation Protocols, as well as its International Discovery Guidelines.
Peter Berk, Member, Funkhouser Vegosen Liebman & Dunn
Mr. Berk is a skilled advisor, working with individuals, small and mid-sized businesses and publicly traded companies in connection with on-line, electronic, and technology issues, advising his clients on drafting and revising social media, technology data protection, data retention and other policies, internal investigations, pre-litigation preparedness and dispute resolution, and handling litigation in administrative forums, and state and federal courts. Mr. Berk's experience and expertise allow him to creatively, proactively and efficiently deal with emerging issues of law, limit a client's risk, and promote the client's business goals.
Bruce Malter, Vice President of Consulting Solutions, eTERA Consulting
Mr. Malter is responsible for developing eTERA's client engagement program, as well as enhancing the company's consulting service offerings, while growing the Midwest client base. Mr. Malter brings over 25 years of experience with professional services companies and technology providers.
About eTERA Consulting
Founded in 2004, eTERA Consulting is an international, award-winning organization selected by clients to help solve the challenges of complex, big data projects in the areas of information governance, investigations, litigation, regulatory compliance and security breach response. Built by the clients, for the clients®, eTERA provides customized data management solutions and services to Fortune 500 companies and the Am Law 100 at the intersection where legal, data analytics, security and information technology meet. eTERA's experienced subject matter experts ensure client engagement success by using best practices, leading technologies and proven project management methodologies combined with exceptional client service. Having passed the most stringent security audits, eTERA is trusted by the world's largest insurance, financial services, pharmaceutical and energy companies. eTERA was selected by the Legal Times in 2014 and 2015 as the Best End-to-End Litigation Consulting Firm and was recognized by the National Law Journal as the nation's top End-to-End eDiscovery Company for five consecutive years. Headquartered in Washington D.C., eTERA maintains offices in Chicago, Detroit, Paris and Shanghai.