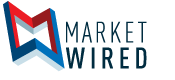 Brad Smith Named National Renovation Sales Director for Stonegate Mortgage
/EINPresswire.com/ -- INDIANAPOLIS, IN--(Marketwired - December 07, 2016) - Stonegate Mortgage Corporation (NYSE: SGM), a leading publicly traded mortgage company focused on originating, financing and servicing U.S. residential mortgage loans, today announced that Brad Smith has been named National Renovation Sales Director. In this position, Mr. Smith will be responsible for the development and selling of renovation programs through the retail, wholesale and correspondent channels. He will report directly to John Pantalone, SVP Eastern Division Manager.
Commenting on Mr. Smith, Steve Landes, Stonegate Mortgage National Director of Sales, said, "Our Stonegate Renovate programs offer an end-to-end solution from the origination of a loan to the completion of the renovation project. Brad has the leadership skills and industry experience necessary to successfully lead national renovation sales and serve our customers through each step of the process. We're excited to welcome him to our team."
Mr. Smith has over 26 years' experience in the mortgage industry, possessing roles requiring strategic planning, recruiting and leadership. Most recently, he worked as National Renovation Sales Specialist at Home Bridge Financial Services where he was a key strategist responsible for identifying sales opportunities. Previously, he served as National Production Manager at VanDyk Mortgage, where he assumed a key leadership role for a startup wholesale/correspondent division.
"The Stonegate Renovate team is specifically dedicated to the origination of FHA 203(k) Limited, FHA 203(k) Standard and FNMA HomeStyle® loans. Whether it's a purchase or refinance, homeowners have the opportunity to customize and personalize their dream home with one simple first mortgage," said Mr. Smith. "I look forward to working with our customers as they pursue their dream of homeownership."
About Stonegate Mortgage Corporation
Founded in 2005, Stonegate Mortgage Corporation (NYSE: SGM) is a leading, publicly traded, mortgage company that originates, finances and services agency and non-agency residential mortgages through its network of retail offices and approved third party originators. Stonegate Mortgage also provides financing through its fully integrated warehouse lending platform, NattyMac. Stonegate Mortgage's operational excellence, financial strength, dedication to customer service and commitment to technology have positioned the firm as a leading provider in the housing finance market.
For more information on Stonegate Mortgage Corporation, please visit www.stonegatemtg.com.
Media Contact:
Sloane & Company (on behalf of Stonegate Mortgage Corporation)
Whit Clay
212-446-1864
Email contact

or

Investor Contact:
Stonegate Mortgage Corporation
Michael McFadden
317-663-5904
Email contact