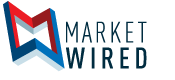 Puma Exploration and Murray Brook Minerals join their efforts to develop the Murray Brook Deposit
/EINPresswire.com/ -- RIMOUSKI, QUEBEC--(Marketwired - Dec 7, 2016) - In its ongoing plan of action to acquire the Murray Brook Deposit, Puma Exploration Inc. (TSX VENTURE:PUM) (SSE:PUMA) is pleased to announce it has signed a Letter of Intent with the mining exploration company Murray Brook Minerals Inc. (MBM) whose assets include four base metal (Cu-Zn) properties in the Restigouche county and an earned interest in the Murray Brook Deposit Property located in the Bathurst mining camp of New Brunswick, Canada, all of which will complement Puma's mining properties portfolio. The acquisition is subject to the usual regulatory conditions, but if completed as planned, MBM will become a wholly subsidiary of Puma Exploration.
MBM brings in the transaction a $1 million cash secured investment.
MBM's assets include:
A secure cash deposit of 1 million dollar.
A $3 million cash + 0.25% NSR or 1% NSR, December 2017 option payment due to MBM
Four (4) polymetallic properties located in the province of New Brunswick, Canada.
New exposure to the European money markets.
Terms of the transaction
Puma Exploration (PUMA) and Murray Brook Minerals (MBM) have signed a Letter of intent (LOI), the terms of which are as follows:
Puma is to acquire 100% of the 23 644 165 issued and outstanding shares of Murray Brook Minerals for 36,000,000 shares of Puma.
Shareholders of Murray Brook Minerals are to receive approximately 1.52 Puma share for each MBM share.
Puma will supervise the exploration work currently underway on the Legacy property and assume the cost of the program.
Murray Brook Minerals will appoint one director to Puma's Board of Directors.
The transaction is subject to the approval of the TSX Venture Exchange regulatory authorities.
The Board of Directors of both Puma and MBM are to approve the transaction.
The transaction is subject to MBM's shareholders approval.
In parallel, Puma is proceeding with an updated 43-101 Resource Estimate of the Murray Brook Deposit according to current metal prices and currency exchange. This Resource Estimate is due in December 2016. Various economic and development scenarios directed at establishing the high-grade zinc zones potential of the Deposit will also be studied.
Puma's projections for 2016-2017 in view of the purchase of the Murray Brook Deposit are as follows:
Produce an updated 43-101 Resource Estimate by December 2016.
Produce an updated PEA (Preliminary Economic Assessment) during the first half of 2017 for HIGH GRADE ZINC zones of the Deposit.
Proceed with additional advanced recovery (metallurgical) tests on the Deposit's mineralization, especially in regards to GOLD and SILVER recovery with the objective of establishing the economic value of the Deposit.
Proceed with a drilling exploration program to delineating the size of the Deposit and potentially add more deposits along strike in the Caribou Mine direction.
The Murray Brook Property (jointly the Murray Brook Deposit Mining Lease 252 and the contiguous 245 mineral Claim Block 4925/ the Camel Back Property) is located 4 km west of the producing Caribou Mine owned and operated by Trevali Mining Corporation.
By acquiring Murray Brook Minerals, Puma Exploration is strengthening its position towards the purchase of the Murray Brook Property. In so doing, Puma will hold significant assets in the New Brunswick Bathurst Mining Camp that has produced over 120 million tons of ore since the opening of the Brunswick No.12 Mine in 1964.
"This transaction secures a $1 million cash deposit to be used for the initial payment of the Asset Purchase Agreement signed with Votorantim Metals Canada Inc. on December 5th, 2016 for the acquisition of the Murray Brook Property. This acquisition is in keeping with our corporate strategy to focus our efforts and interests in the northern part of New Brunswick, Canada, a politically stable jurisdiction with sophisticated mining expertise." notes Marcel Robillard, president of Puma Exploration Inc.
"Both Murray Brook Minerals Inc. and Puma Exploration Inc. own polymetallic exploration properties in New Brunswick and both hope to see the Murray Brook Deposit come into production. We are extremely happy to know that our contribution will participate in Puma's efforts to acquire the Murray Brook Property and that our shareholders will benefit from this transaction. We wish Puma a well deserved success." notes Isabelle Valiquette, president of Murray Brook Minerals Inc.
About Murray Brook Minerals Inc.
Murray Brook Minerals Inc. (MBM) is a Canadian polymetallic exploration company with a portfolio of some 1 300 hectares of mining properties located in New Brunswick, Canada. In addition to the equity interest held in the Murray Brook Property situated in the Bathurst mining camp, MBM is the owner of the Legacy Copper-Silver property, the Burntland Copper-Silver property, the Legacy North/McKenzie Gulch Gold property and the McKenzie Gulch West property, all of which are located in the Restigouche county of New Brunswick.
About Puma Exploration Inc.
Puma Exploration is a Canadian mineral exploration company with advanced precious and base metals projects in Canada. The Company's major assets are the Turgeon Zinc-Copper Project and the Nicholas-Denys Project in New Brunswick and an equity interest in Black Widow Resources related to the Little Stull Lake Gold Project in Manitoba. Puma's objective for the coming year is to focus its exploration efforts in New Brunswick. Canada.
You can visit us on Facebook and Twitter.
Learn more by consulting www.pumaexploration.com for further information on Puma Exploration Inc.
The contents of this press release were prepared by Marcel Robillard, PGeo., a Qualified Person as defined in NI 43-101. Neither TSX Venture Exchange nor its Regulation Services Provider (as that term is defined in the policies of the TSX Venture Exchange) accepts responsibility for the adequacy or accuracy of this release.
Forward-Looking Statements: This press release may contain forward-looking statements. Such forward-looking statements involve a number of known and unknown risks, uncertainties and other factors which may cause the actual results, performance or achievements of Puma Exploration Inc. to be materially different from actual future results and achievements expressed or implied by such forward-looking statements. Readers are cautioned not to place undue reliance on these forward-looking statements which speak only as of the date the statements were made, except as required by law. Puma Exploration undertakes no obligation to publicly update or revise any forward-looking statements. These risks and uncertainties are described in the quarterly and annual reports and in the documents submitted to the securities administration.