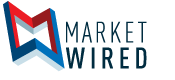 Revenues from Nickel Alloys for Additive Manufacturing to Grow to $520 Million by 2026, according to New SmarTech Publishing Report
Opportunities for Nickel Alloys in Additive Manufacturing - 2017
Click here for high-resolution version
Source: SmarTech Publishing
Click here for high-resolution version
/EINPresswire.com/ -- CHARLOTTESVILLE, VA--(Marketwired - December 07, 2016) - Two major metals suppliers -- ATI Metals and Arconic -- have recently announced their intent to increase their capacity and focus on nickel based additive manufacturing. Meanwhile the market for nickel-based powders used in AM processes will grow from an estimated $28 million worldwide in 2015 to over $520M by 2026, according to a new report from SmarTech Publishing -- the leading provider of market intelligence and forecasts for the additive manufacturing/3D printing sector.
This new 85-page report, "Opportunities for Nickel Alloys in Additive Manufacturing - 2017: An Opportunity Analysis and Ten-Year Forecast." is based on SmarTech Publishing's ongoing coverage of the metal additive manufacturing materials sector. (SmarTech Publishing has also produced in-depth market studies covering 3D printed titanium and precious metals.)
For more details on this report go to https://www.smartechpublishing.com/reports/opportunities-for-nickel-alloys-in-additive-manufacturing-2017-an-opportuni
Over the last three years, the market for titanium-based additive manufacturing (AM) has seen the biggest growth in strategic development and investment from the broader metal manufacturing community, however SmarTech Publishing believes that nickel-based AM will see a similar growth explosion and increase in interest over the next several years.
About the Report:
Nickel alloys -and especially those commonly referred to as nickel superalloys -first became commercially available for use in various laser based metal AM processes as early as 2007. Today, nickel based superalloys are facing a significant growth opportunity through AM. Current demand for nickel alloys is dominated by superalloys in the Inconel family, thanks to their significant capabilities in applications requiring great hardness, tensile strength, and perhaps most importantly chemical and temperature resistance.
This report provides detailed ten-year nickel alloy consumption forecasts for additive manufacturing in volume (Kg) and value ($ Million) terms for all the major end-user industries. Sectors covered by this report include aerospace, oil and gas, automotive, healthcare, defense, and service bureaus. Also in this report, we analyze future adoption patterns and emerging markets for 3D printed nickel. We also assess this the appropriate print technologies and powder production processes in nickel-based AM.
Finally, this report provides detailed profiles of the leading providers of nickel materials for AM. These profiles include Alcoa/Arconic, AP&C (Arcam), ATI Metals, Carpenter Powder Products, HC Starck, LPW Technology, Praxair Surface Technologies, Puris and Sandvik Materials Technology.
This study pinpoints the opportunities for stakeholders in nickel alloy additive manufacturing -from manufacturers of AM systems with a specific competency for processing nickel based metals, to suppliers of nickel alloy metal powders optimized for AM systems, to end users of metal AM focusing on the many applications for nickel based materials.
From the Report:
The aerospace industry is expected to drive the majority of demand for nickel based additive manufacturing over the next decade. This sector is expected to account for 460,000 Kgs of nickel alloy consumption for AM processes in 2022. Nickel superalloys such as Inconel are already heavily relied upon in aerospace for combustion elements and fuel nozzles, hot air management and piping, and turbine components.
The automotive industry has been increasing its reliance on nickel alloys thanks to rising requirements for emission standards and performance. By 2022, automotive will account for almost 100,000 Kgs of nickel alloys for AM processes. Combustion and exhaust elements are the primary application area where nickel alloys can be found in automobiles, but additive manufacturing of nickel based components will likely be restricted primarily to the performance automobile and large commercial vehicle markets. The nickel superalloys which are most likely to be used in automotive AM are the more cost effective one such as Incoloy or Nimonic.
Many of the opportunities for nickel-based AM will come from the powder-based AM technology sector, with a heavy short term focus on laser-based powder-bed fusion systems. Electron beam melting from Arcam (now controlled by GE) will also quickly ramp up in nickel superalloy printing as engineers have now had at least two years of experience producing Inconel 718 parts. Directed energy deposition systems utilizing nickel powders will see a gradual uptick in use through two primary growth trends (1) the continued use of remanufacturing/repair of nickel parts in the aerospace, oil and gas, and power generation industries, and (2) the continued integration of laser cladding modules into subtractive digital machine tools to add corrosion resistant coatings.
About SmarTech Publishing:
Since 2013 SmarTech Publishing has published reports on all the important revenue opportunities in the 3D printing/additive manufacturing sector and is considered the leading industry analyst firm providing coverage of this sector. Our company has a client roster that includes the largest 3D printer firms, materials firms and investors in the 3DP/AM sector.
For more details on our company go to www.smartechpublishing.com
Image Available: http://www.marketwire.com/library/MwGo/2016/12/7/11G124502/Images/Nickel_Cover-058ffc358767bfb0a9b7c174e21c11ea.jpg
Image Available: http://www.marketwire.com/library/MwGo/2016/12/7/11G124502/Images/Nickel_Alloy_Graph_-_Press_Release-0562647eb0f991a9a7bbac7dafba9e77.jpg