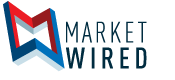 Canada Invests in a Global Agricultural Youth Summit and Increases Credit for Young Farmers
/EINPresswire.com/ -- OTTAWA, ONTARIO--(Marketwired - Dec 7, 2016) - Agriculture and Agri-Food Canada
Minister of Agriculture and Agri-Food, Lawrence MacAulay, announced today an investment of up to $780,040 to 4-H Canada to host the 2017 Global 4-H Network Summit. Minister MacAulay also announced changes to Farm Credit Canada's (FCC) Young Farmer Loan. FCC will increase its support for young farmers by doubling the amount of credit available to $1 million from $500,000, and lowering the possible minimum down payment to 20 per cent of the value of the loan which supports the purchase or improvement of farmland and buildings.
The summit will host over 600, 4-H delegates from across Canada and around the world where they will share experiences, develop skills and learn about agriculture. The summit will include four days of workshops and plenary sessions including a two-day trade show focusing on education and career opportunities.
Quotes
"Our government is committed to helping youth obtain the skills and support they need to help them move into good-paying jobs, including the many opportunities in Canada's agriculture sector. This investment in 4-H will help youth develop leadership skills, and raise their awareness and interest in pursuing careers in agriculture. Doubling the amount of credit available through the FCC will also help new farmers to get their businesses up and running."
- Lawrence MacAulay, Minister of Agriculture and Agri-Food
"The Global 4-H Network Summit will be an exciting celebration of positive youth development and opportunity for the global 4-H community to come together to share best practices and resources to grow 4-H and empower youth around the world. We are honoured to host this important event in Canada and involve our 4-H youth and leaders in a global conversation about increasing the impact of 4-H."
- Shannon Benner, CEO of 4-H Canada and Chair of the Global 4-H Network Board of Directors
Quick facts
4-H Canada is one of the longest running youth development organizations in Canada for youth aged six to twenty-five. The 4-H Canada mission is to provide strong national leadership to ensure a quality 4-H program across Canada.
The Global 4-H Network Summit will take place in Ottawa, July 2017 and will coincide with the 150th Anniversary of Confederation.
This investment is being made through the Growing Forward 2, AgriCompetitiveness Program, a five-year, up to $114.5 million initiative.
Additional links
Growing Forward 2 (Agriculture and Agri-Food Canada)
Follow us on Twitter: @AAFC_Canada
Like us on Facebook: CanadianAgriculture
Guy Gallant
Director of Communications
Office of the Honourable Lawrence MacAulay
613-773-1059
Media Relations
Agriculture and Agri-Food Canada
Ottawa, Ontario
613-773-7972
1-866-345-7972