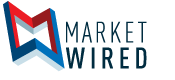 MEDIA ADVISORY / INTERVIEW OPPORTUNITY - BMO Experts Available for Market Commentary Ahead of U.S. Federal Reserve Rate Decision
/EINPresswire.com/ -- TORONTO, ONTARIO and NEW YORK, NEW YORK--(Marketwired - Dec 7, 2016) - With the U.S. Federal Reserve set to announce its first potential interest rate rise in a year, BMO experts are available to provide commentary on the potential impact on the global economy, as well as on currency, commodity, equity and debt markets.
BMO experts who are available include:
Gregory Anderson, Global Head of Foreign Exchange Strategy, BMO Capital Markets
Brian Belski, Chief Investment Strategist, BMO Capital Markets
Ian Lyngen, Head of U.S. Rates Strategy, BMO Capital Markets
Doug Porter, Chief Economist, BMO Financial Group
Paul Taylor, SVP and CIO Asset Allocation, BMO Global Asset Management
About BMO Financial Group
Established in 1817, and currently marking its 200th year of operations, BMO Financial Group is a highly diversified financial services provider based in North America. With total assets of $688 billion as of October 31, 2016, and more than 45,000 employees, BMO provides a broad range of personal and commercial banking, wealth management and investment banking products and services to more than 12 million customers and conducts business through three operating groups: Personal and Commercial Banking, Wealth Management and BMO Capital Markets.