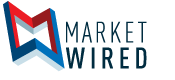 Pharmer's Market, Oregon's Leading Wholesale Cannabis Distributor, Now Partnered with two of Southern Oregon's Largest OLCC-Licensed Outdoor Recreational Marijuana Farms
PORTLAND, OR--(Marketwired - December 07, 2016) - Pharmer's Market Distribution Services, Oregon's leading wholesale distributor of cannabis flower announced today its partnership with Atlas Farm and High Rise Farm, two of Southern Oregon's largest OLCC licensed outdoor recreational cannabis grow operations. Collectively, this partnership will provide hundreds of pounds per month of sun-grown cannabis flower to licensed dispensaries in Oregon.
/EINPresswire.com/ -- Pharmer's Market also works with dozens of local OHA medical farmers to ensure medical dispensaries have quality flower and other marijuana products available to patients. Since 2014, the wholesale distribution company has cultivated relationships with smaller growers and currently offers co-branding opportunities with their Pharm Fresh product line, ensuring that dispensaries have a consistent brand for their customers without having to manage multiple accounts.
The founders of Pharmer's Market have brought together experts from various industries, including wine and craft brewing, logistics, and technology, to create a cutting edge service. They have established accounts in over 30% of the dispensaries across Oregon and growing their distribution fleet. "We bring together the farmer, the manufacturer, and the retailer so that customers and patients always have a consistent supply of medicine," says founder David Bryant. "Through the Pharm Fresh marketplace, we provide a single source of fresh, bulk flower at competitive pricing, so dispensaries can offer a consistent product through one streamlined account."
With harvest season coming to an end, Pharmer's Market is currently stocked with a healthy supply of freshly harvested flower for dispensaries to choose from. Varieties include the best selling to unique strains, as well as CBD-balanced strains at 6:1 ratios for medical patients. Their flower is lab-tested and ready for delivery to medical dispensaries, with recreational soon to follow.
Last month, the company's technology team successfully beta-tested their online marketplace platform with a handful of customers and plans to open this service to all licensed dispensaries in the Spring of 2017. The online ordering platform allows for easy ordering of the company's products, including CO2 oil, edibles, and bulk flower. This platform will provide exceptional exposure for the Pharmer's Market partnered brands and a convenient ordering experience for dispensaries.
The Pharmer's Market family of services allows each vertical to focus on their core business. Between their partnerships with dozens of farmers, a central warehouse, an in-house sales team, and distribution fleet, Pharmer's Market is able to provide the diligence and consistency needed in the cannabis industry. Check out the November 2016 issue of Dope Magazine for a special feature on Pharmer's Market in the article titled, "The Building of an Empire - Sustainable Business in the Rogue Valley".
About Pharmer's Market Distribution Services
Founded in July 2015, Pharmer's Market has quickly become Oregon's leading wholesale distributor of OMMP-compliant cannabis products, lab-tested CO2 extracted oil, and cannabis flower. They're partnered with a market analytics company to ensure the offering of top-selling product lines in the industry. They also specialize in helping suppliers reach dispensaries and simplifying the ordering process for retailers. Pharmer's Market currently serves over 30% of dispensaries throughout Oregon and is expected to serve over 100 accounts by the end of 2017.