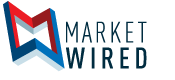 Wolters Kluwer's BizFilings Launches Partnership with the Pro Football Legends
/EINPresswire.com/ -- Program Provides NFL Alumni with the Resources to Start and Grow a Business
Pictured is Joe Pisarcik, President & CEO NFL Alumni with Krista Stein, BizFilings Channel Director
Click here for high-resolution version
MOUNT LAUREL, NJ--(Marketwired - December 07, 2016) - Wolters Kluwer's BizFilings, a leading provider of incorporation services for small businesses, announced today that it is partnering with Pro Football Legends, the commercial marketing arm of the NFL Alumni Association, to offer its members business compliance services.
Through the partnership, members of the NFL Alumni Association will be able to access help with a discounted basis, with incorporation, licensing, expansion, annual reports, registered agent and other federal, state and local business requirements.
"We chose BizFilings as a partner to help our members start and run successful businesses, because we as an organization use them ourselves to stay on top of our multi-state compliance obligations," stated Joe Pisarcik, President & CEO of the NFL Alumni Association. "We know first-hand the value of their expertise. Our mission at the NFL Alumni Association is to help our members as they look to build a career beyond the NFL, and entrepreneurship is absolutely a part of the lives of many players, coaches and other associates."
"NFL players, coaches and other professionals have many of the same innate skills that we see in entrepreneurs: leadership, passion, strategy, and drive," says Krista Stein, Channel Director at BizFilings. "So it's not surprising that many people close to the game also start and run successful businesses, and it's admirable that Pro Football Legends, under the NFL Alumni Association, has sourced a partner to help its members do that."
BizFilings helps small business owners form a corporation, an LLC, or other business structure quickly and efficiently online or by telephone. BizFilings also offers business filing and compliance products, such as registered agent services, to help businesses remain in compliance with regulations in various states and nationwide. An online incorporation pioneer, BizFilings is in its 20th year.
About Wolters Kluwer
Wolters Kluwer Governance, Risk & Compliance (GRC) is a division of Wolters Kluwer which provides legal, finance, risk and compliance professionals and small business owners with a broad spectrum of solutions, services and expertise needed to help manage myriad governance, risk and compliance needs in dynamic markets and regulatory environments. The division's prominent brands include: AppOne®, AuthenticWeb™, Bankers Systems®, BizFilings®, Capital Changes, CASH Suite™, CT Corporation, CT Lien Solutions, Corsearch, ELM Solutions, Tymetrix® 360, Passport® and LegalVIEW®, and GainsKeeper®, OneSumX®, TyMetrix®, Uniform Forms™, VMP® Mortgage Solutions and Wiz®.
Wolters Kluwer N.V. (AEX: WKL) is a global leader in information services and solutions for professionals in the health, tax and accounting, risk and compliance, finance and legal sectors. Wolters Kluwer reported 2015 annual revenues of EUR4.2 billion. The company, headquartered in Alphen aan den Rijn, the Netherlands, serves customers in over 180 countries, maintains operations in over 40 countries and employs 19,000 people worldwide.
About Pro Football Legends
Pro Football Legends is the commercial marketing name and logo of the NFL Alumni Association, a nationwide group comprised mainly of former National Football League players, coaches and other employees whose mission is to serve, assist, and inform players and their families. The Association offers a variety of medical, financial and social programs to help members lead healthy, productive and connected lives. For more information, please visit www.nflalumni.org.
Image Available: http://www.marketwire.com/library/MwGo/2016/12/6/11G124332/Images/WK_NFL_alumni-1-1e7e7284ff81a44a8af9f154710c458f.jpg