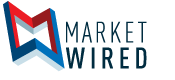 Bodybuilding.com Releases New Fitness App to Help Accomplish Your Health Goals
/EINPresswire.com/ -- Personalized Daily Feed of Fitness Articles, News and Videos Delivered Right to Your Pocket
Get your daily fitness news and content in the convenience of your pocket.
Click here for high-resolution version
BOISE, ID--(Marketwired - December 07, 2016) - Bodybuilding.com, the Internet's most-visited fitness site and largest online retailer of nutritional supplements, has just released the B-Daily app. This free app is a personalized daily feed of fitness news, articles and videos easily accessible with the touch of a button.
Bodybuilding.com is known for publishing world-class articles written by elite professionals in the health and fitness industry. These professionals include Ph.D.s, registered dietitians, specialists and celebrity and professional trainers. There are over 39,300 articles and videos written by these experts, all available through the B-Daily app.
The B-Daily app is a completely personalized daily feed of the fitness topics that interest you most. The user is able to subscribe, search, share and save the articles that will help toward their fitness goals. Whether the goal is to lose weight, build muscle, find a new complete fitness plan, purchase recommended supplements, look at real-life transformations, or to simply find motivation, this app has it all.
Wherever you are in your fitness journey, good daily habits are essential. Male or female, beginner or advanced, B-Daily is the daily habit that helps people sweat smarter, eat cleaner, and stay inspired to succeed with their personal health and and fitness goals. The B-Daily app is here to help anyone succeed on their fitness journey.
The B-Daily app is available on both iOS and Android platforms.
For more information about this amazing free fitness app, please visit: www.bodybuilding.com/apps
About Bodybuilding.com
Based in Boise, Idaho, Bodybuilding.com is the world's largest online sports nutrition store. The site carries more than 19,500 health and fitness supplements and accessories, shipping to customers in more than 155 countries. Bodybuilding.com helps more than 32 million people every month achieve their health, fitness and appearance goals by offering over 45,000 pages of FREE information, including more than 30,000 articles and 15,000 videos, expert-designed online training programs, and new content added daily. For more information, please visit www.bodybuilding.com.
Image Available: http://www.marketwire.com/library/MwGo/2016/12/7/11G124479/Images/B-Daily_App-b3495b0d701c8fe6bcec4d5329a1676d.jpg