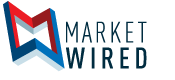 Gilla Partners With Vapor Shark to Access Over 3,000 Retailers
/EINPresswire.com/ -- NEW YORK, NEW YORK--(Marketwired - Dec 7, 2016) - Gilla Inc. ("Gilla" or the "Company") (OTCQB:GLLA), the fast-growing designer, manufacturer and marketer of E-liquid for vaporizers, announced today that the Company has partnered with Vapor Shark Inc. ("Vapor Shark") to be the exclusive distributor of Gilla's Coil Glaze brand of E-liquid products in the State of Florida. Vapor Shark is a recognized name in the vape community, having a retail network of 38 franchised vape shops in Florida, with further distribution to more than 3,000 independent retailers.
"We are pleased to include Coil Glaze among our list of exclusive product offerings in the State of Florida," stated Brandon Leidel, CEO of Vapor Shark. "As regulatory pressures threaten to restrict product diversity and undermine consumer choice within the E-liquid industry, Vapor Shark is committed to preserving and broadening a portfolio of quality E-liquid products that we believe represent the best of what this industry has to offer."
"This partnership further confirms the success of the award-winning Coil Glaze brand and how it is now enjoyed in over 25 countries, where it is featured by some of the most prominent vape shops in the world," stated J. Graham Simmonds, Chairman and CEO of Gilla. "Our relationship with Vapor Shark demonstrates the continued success of our distributor-driven business model. We will continue our focus of working with leading distributors for our key brands across multiple geographies while providing our marketing focus at the store level to enhance sell-through and awareness."
About Vapor Shark Inc.
Vapor Shark Inc. is a privately held electronic cigarette company based in Miami, Florida. Its business functions include the design, manufacture, sale and wholesale distribution of premium vaping products. It operates and franchises retail locations worldwide, and distributes to more than 3,000 independent retailers.
About Gilla Inc.
Gilla Inc. manufactures, markets and distributes E-liquid, which is the liquid used in vaporizers, E-cigarettes, and other vaping hardware and accessories. E-liquid is heated by the atomizer to deliver the sensation of smoking. Gilla aims to be a global leader in the manufacturing and distribution of E-liquid for the vapor industry. The Company provides consumers with choice and quality across categories and price points. Gilla's product portfolio includes Coil Glaze, The Drip Factory, Surf Sauce, Siren, VaporLiq, Craft Vapes, Craft Clouds, Vape Warriors, Miss Pennysworth's Elixirs, The Mad Alchemist, Replicant and Crown E-liquid brands.
Forward-looking Statements
Note: This press release contains "forward looking statements" as defined in the Private Securities Litigation Reform Act of 1995. These forward-looking statements are based on currently available competitive, financial and economic data and management's views and assumptions regarding future events. Such forward-looking statements are inherently uncertain. Gilla Inc. cannot provide assurances that the matters described in this press release will be successfully completed or that the company will realize the anticipated benefits of any transaction. Actual results may differ materially from those projected as a result of certain risks and uncertainties, including but not limited to: global economic and market conditions; the war on terrorism and the potential for war or other hostilities in other parts of the world; the availability of financing and lines of credit; successful integration of acquired or merged businesses; changes in interest rates; management's ability to forecast revenues and control expenses, especially on a quarterly basis; unexpected decline in revenues without a corresponding and timely slowdown in expense growth; the company's ability to retain key management and employees; intense competition and the company's ability to meet demand at competitive prices and to continue to introduce new products and new versions of existing products that keep pace with technological developments, satisfy increasingly sophisticated customer requirements and achieve market acceptance; relationships with significant suppliers and customers; as well as other risks and uncertainties, including but not limited to those detailed from time to time in Gilla Inc. SEC filings. Gilla Inc. undertakes no obligation to update information contained in this release. For further information regarding risks and uncertainties associated with Gilla Inc.'s business, please refer to the risks and uncertainties detailed from time to time in Gilla Inc.'s SEC filings.
For more information, please visit gilla.com.