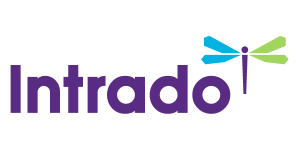 Union Health Services Implements eRAD RIS and Speech Recognition
Faster read times and other efficiencies for large multi-specialty group
/EIN News/ -- GREENVILLE, S.C., Dec. 07, 2016 (GLOBE NEWSWIRE) -- eRAD, a subsidiary of RadNet, Inc., a leading provider of standards-based, web-centric radiology image and data management solutions, announced today that Union Health Service is implementing eRAD RIS, Speech Recognition and Mammography Tracking to achieve greater clinical and business productivity.

Union Health Service (UHS) has a distinct mission—providing healthcare to thousands of Chicago-area union members and their families. With a busy medical imaging department that handles more than 30,000 procedures annually, UHS recognized an opportunity to streamline its workflow so as to better serve a growing patient base.
"Take only one example—mammography tracking and reporting," said Ramesh Joshi, Director of Operations for UHS. "We can now stipulate our own reminder intervals and automatically generate letters that correspond with BI-RADS coding and tissue density. That alone saves us hundreds of hours of follow-up work—not to mention the heightened care and attention it gives our patients. If a mammography reminder is ignored, we'll know it and can do something more to help."
eRAD Speech Recognition enables UHS radiologists to achieve faster throughput. "With a speech recognition platform that's native to our system, we don't have to deal with extra licensing or integration issues," said Joshi. "We can dictate directly into the RIS and can use pre-formatted templates and macros that fit our environment, which make reads that much faster. This is a significant boost for us, our referring physicians and of course our patients."
eRAD RIS gives UHS visibility into every aspect of its practice—from report turnaround times to equipment utilization rates. Comprehensive reports and a real-time dashboard present a clear, true picture of the practice. From a single application, UHS can manage patient information, documents, procedure schedules and authorizations, room allocations and more for multiple sites.
"Union Health has been a valued eRAD PACS customer for many years," said Seth Koeppel, Vice President of Sales for eRAD. "Given our close ties, we know firsthand the workflow efficiencies and cost savings that they'll achieve by adding eRAD RIS. As healthcare costs increase, it's rewarding to us to provide significant savings to a facility dedicated to the laborers of the great city of Chicago."
About Union Health Services
Union Health Services has been a pioneer in healthcare delivery since the 1950s. Described as a Voluntary Health Services Plans Corporation, a multi-specialty medical group, a not-for-profit health plan, or a staff-model managed care plan, UHS has instituted ahead-of-their-time programs that are now part of the medical landscape, such as nutrition counseling, colon cancer screening and electronic medical records. All its initiatives are focused on high-quality, cost-effective healthcare for Chicago-area union members and their families. For more information, visit www.unionhealth.org
Contact:
Ramesh Joshi
Director of Operations
312-423-4200 x3359 | rjoshi@unionhealth.org
About eRAD, Inc.
eRAD offers a complete suite of workflow solutions for the imaging industry. Its Meaningful Use Certified Stage 2 RIS, web-based PACS, and multi-site workflow solutions are used by teleradiology businesses, specialty reading groups, multi-site reading groups, hospitals, and outpatient imaging centers. With over 500 customers in the U.S. and abroad, eRAD's products are available as cloud-based hosted solutions, or as in-house enterprise solutions. For more information, visit www.erad.com.
Contact:
Seth Koeppel, SVP Sales
Cell: 617-821-4175 | skoeppel@erad.com
About RadNet, Inc.
RadNet, Inc. is the leading national provider of freestanding, fixed-site diagnostic imaging services in the United States based on the number of locations and annual imaging revenue. RadNet has a network of 306 owned and/or operated outpatient imaging centers. RadNet's core markets include California, Maryland, Delaware, New Jersey, New York, Florida and Rhode Island. In addition, RadNet provides radiology information technology solutions, teleradiology professional services and other related products and services to customers in the diagnostic imaging industry. Together with affiliated radiologists, and inclusive of full-time and per diem employees and technicians, RadNet has more than 7,000 employees.
For more information, visit www.radnet.com