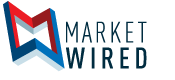 VIP Petcare and Pets for Patriots Announce Partnership to Serve Veterans
/EINPresswire.com/ -- Partnership Focuses on Providing Accessible Preventative Veterinary Care to Adopted Pets
WINDSOR, CA--(Marketwired - December 07, 2016) - VIP Petcare, the leader in veterinary pet wellness care, and Pets for Patriots, an organization that unites veterans with overlooked shelter dogs and cats, today announced a partnership designed to provide long-term companionship, health and happiness for pets. The partnership provides veterans who adopt through Pets for Patriots with a 10 percent discount on all services and prescription products administered at a VIP Petcare Community Clinic.
VIP Petcare provides the highest standard of pet preventative veterinary services through a network of over 2,500 community clinics in 31 states. From its initial start over twenty years ago in California, the company has continued to expand its services and locations in an effort to realize its mission of extending the availability of high-value pet preventative and wellness veterinary services to all pet owners. The clinics are conveniently located at neighborhood pet stores, feed stores and other host locations in communities throughout the regions. VIP Petcare's services include vaccinations, diagnostic testing, microchipping with free nationwide registration included, and prescription parasite prevention and medications. The clinics are scheduled for specific times at host locations on both weekends and weeknights, and do not require an appointment.
Pets for Patriots, founded by Executive Director Beth Zimmerman, helps United States military veterans adopt a new pet friend while giving the most overlooked, undervalued shelter dogs and cats hope and a home. Pets for Patriots serves military veterans at all stages, including retirees. The organization works with shelters and veterinary partners to ensure the new pet parents have the ability to afford care for their new companions throughout their life.
"The partnership with VIP Petcare will help to reduce the overall costs of pet guardianship and provide much-needed support for new adoptions," said Beth Zimmerman, executive director and chief executive officer of Pets for Patriots. "Thanks to the generosity of VIP Petcare, the new relationship between veterans and their pets will get a healthy start through their discounts offered for veterinary services."
"At VIP Petcare we believe in ensuring that every pet has access to the highest standard of preventative and wellness veterinary care. We are honored to be able to support veterans while fulfilling this mission," says Will Santana, CEO and Founder VIP Petcare. "Pets for Patriots does amazing work to unite pets with veterans, creating lifelong companionship. We are committed to supporting their mission by providing ongoing preventative veterinary care at this special rate."
For more information about VIP Petcare or to find a preventative veterinary Community Clinic near you, please visit vippetcare.com. For more information about Pets for Patriots, please visit petsforpatriots.org.
About VIP Petcare
VIP Petcare is dedicated to improving the lives of pets and the people who love them. We do this by extending the availability of high value pet preventative and wellness veterinary services to all pet owners. Through our nationwide network of Community Clinics, VIP Petcare provides a wide variety of preventative pet care services, all administered by a licensed veterinarian onsite at all of our clinics. These services and products include diagnostic tests, vaccinations, prescription medications, microchipping and a wellness check commensurate with the services administered. Our wellness services provide information about and/or protection against diseases and parasites such as parvo, rabies, Lyme, heartworm, intestinal parasites and feline leukemia. Our microchipping includes free nationwide registration, helping pet owners find their pet family members and bring them safely home.
About Pets for Patriots
Pets for Patriots gives the gifts of fidelity, joy and love to both veteran and pet through companion animal adoption. The organization helps veterans and military members adopt the most overlooked shelter pets, including adult, special needs and large breed pets, offering them a second chance at life through adoption. Pets for Patriots partners with U.S. shelter and veterinary networks; military and veteran organizations; and the public to value and honor the lives of both the most vulnerable and heroic among us. For more information, visit www.petsforpatriots.org.