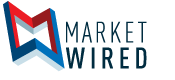 Unity Technologies Hires Dr. Danny Lange as VP of AI and Machine Learning
/EINPresswire.com/ -- SAN FRANCISCO, CA--(Marketwired - Dec 7, 2016) - Unity Technologies announced that it has hired Dr. Danny Lange as VP of AI and Machine Learning. He joins from Uber, where he was head of machine learning.
At Uber, Lange led the efforts to build the world's most versatile Machine Learning platform to support Uber's hyper growth. As head of machine learning, Lange will lead Unity's efforts around AI (Artificial Intelligence) and Machine Learning.
"Danny's deep, technical background and expertise in Machine Learning align perfectly with the needs of our developers in the rapidly changing world of games and AR / VR," said John Riccitiello, CEO of Unity Technologies. "We look forward to Danny creating innovative technologies our developers can use to help them optimize engagement and revenue for their products."
Previously, Lange was General Manager of Amazon Machine Learning -- an AWS product that offers Machine Learning as a Cloud Service. Before that, he was Principal Development Manager at Microsoft where he led a product team focused on large-scale Machine Learning for Big Data. Lange spent 8 years on Speech Recognition Systems, first as CTO of General Magic, Inc., then through his work on General Motor's OnStar Virtual Advisor, one of the largest deployments of an intelligent personal assistant until Siri. Danny started his career as a Computer Scientist at IBM Research.
He holds MS and Ph.D. degrees in Computer Science from the Technical University of Denmark. He is a member of ACM and IEEE Computer Society and has several patents to his credit.
About Unity Technologies
Unity Technologies is the creator of a flexible and high-performance end-to-end development platform used to create rich interactive 2D, 3D, VR and AR experiences. Unity's powerful graphics engine and full-featured editor serve as the foundation to develop beautiful games or apps and easily bring them to multiple platforms: mobile devices, home entertainment systems, personal computers, and embedded systems. Unity also offers solutions and services for creating games, boosting productivity, and connecting with audiences including Unity Ads, Unity Analytics, Unity Asset Store, Unity Cloud Build, Unity Collaborate, Unity Connect and Unity Certification. Unity Technologies serves large publishers, indie studios, students and hobbyists around the globe. For more information, visit: http://unity3d.com to see the latest games and experience created in Unity, go to: http://madewith.unity.com.