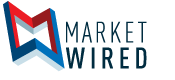 EPIC Fuels and Signature Flight Support Team Up to Improve and Expand Aviation Card Networks
/EINPresswire.com/ -- Greater Convenience and More Acceptance Locations to Benefit Cardholders and FBOs
The new Signature Flight Support card, issued by EPIC, will be available beginning in early 2017. The card can be used throughout the Signature Flight Support network, EPIC and UVair FBO Networks in North America, as well as at 8,000 locations around the world for fuel and ancillary services.
Click here for high-resolution version
IRVING, TX--(Marketwired - December 07, 2016) - EPIC Fuels and Signature Flight Support, a BBA Aviation company, have signed an agreement that will benefit cardholders and FBOs alike. Under the arrangement EPIC Fuels becomes the card issuer for the new Signature Flight Support Multi Service Aviation co-branded aviation card.
The new card will be accepted at more than 8,000 locations worldwide, including all Signature facilities in the U.S. and Canada, as well as at all EPIC and UVair FBO Network branded locations. A reciprocal agreement opens up the network of Signature FBOs to accepting the EPIC Card at all 132 North American locations beginning in early 2017.
The agreement provides the FBO networks of EPIC and Signature, which when combined touch more than 87 percent of all departures out of the top 50 airports in North America, with a robust aviation fuel card to better serve their respective customers. Additionally, the new Signature card, with its expanded acceptance network and improved terms and credit lines for applicants from EPIC, will provide Signature customers with greater convenience and ease of use when purchasing aviation fuel and ancillary services.
EPIC Cardholders will experience benefits as well with more choices to use the card in an expanded network at all Signature locations, including 53 of the top 100 General Aviation airports in North America.
Maria A. Sastre, Signature Flight President and Chief Operating Officer noted, "We are pleased to partner with EPIC to provide our customers with a convenient, flexible, aviation-focused payment method. Our goal is to ensure that every aspect of the customer experience, including payments, is streamlined for flight departments and pilots to optimize their productivity. Our partnership with EPIC and U.S. Bank Multi Service Aviation will further our mission of offering leading edge solutions for our business and general aviation customers across our global network."
"At EPIC we are always striving to bring quality, safety and added-value to our customers," said Kevin Cox, President, EPIC Fuels. "We bring that focus to Signature and their customers with more options for acceptance locations, while also providing a more robust and flexible aviation card. EPIC Cardholders also benefit with new EPIC Card network locations at all of Signature's facilities, providing more choices and flexibility than ever before," said Cox.
New cards will be sent to existing cardholders beginning in first quarter of 2017. Applications for the new cards will be available in early 2017 from any Signature FBO.
EPIC Fuels is a global supplier of fuels and services to FBOs, commercial airlines, airports, ground fueling operators, the U.S. Defense Logistics Agency (DLA) and other government agencies around the world. Our largest customers include Fortune 500 flight departments, top-tier FBOs, major airlines, charter and cargo operators as well as all branches of the U.S. military. In addition, we offer the EPIC Card, an aviation fuel card for retail or contract fuel purchases and ancillary services. The EPIC Card is accepted both in and out of network, at over 8,000 locations worldwide. For more information, please visit us online at www.EPICFuels.com or visit us on FaceBook @EPICFuels
Signature Flight Support, a BBA Aviation plc company, is the world's largest fixed-base operation (FBO) and distribution network for business aviation services. Signature services include fueling, hangar and office rentals, ground handling, maintenance and a wide range of crew and passenger amenities at strategic domestic and international locations. Headquartered in Orlando, Florida, Signature currently operates at more than 200 locations in the United States, Canada, Caribbean, Europe, South America, Africa and Asia. For more information, please visit: www.signatureflight.com or on Facebook at www.facebook.com/signatureflightsupport. Follow Signature Flight Support on Twitter: SignatureFBO
U.S. Bank Multi Service Aviation has been a leader in payment systems for aviation fuel and related services for more than 30 years. Backed by U.S. Bank, the fifth largest commercial bank in the United States, both merchants and cardholders trust in the experience, reliability and security that only a bank can provide. The first network built specifically for aviation, U.S. Bank Multi Service Aviation offers flexible, comprehensive processing solutions and access to a closed-loop network of merchants worldwide. More information is at usbpayment.com/msa.
Image Available: http://www.marketwire.com/library/MwGo/2016/12/7/11G124447/Images/new_Signature_Flight_Services_card_issued_by_EPIC_-690310c46e28aa59a5da19aea22efd33.jpg