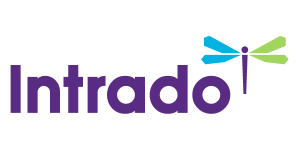 Greystone Provides $15.9 Million in Freddie Mac Financing for California Affordable Housing
Bridge-to-Permanent Financing Preserves Greatly Needed Income-Restricted Housing
/EIN News/ -- NEW YORK, Dec. 07, 2016 (GLOBE NEWSWIRE) -- Greystone, a real estate lending, investment and advisory company, today announced it has provided a $15,900,000 Freddie Mac Targeted Affordable Housing loan for the permanent takeout of a Greystone bridge loan on the Highlander Point multifamily property in Riverside, CA. The loan was originated by Dale Holzer of Greystone's Newport Beach, CA office.

The 132-unit workforce housing property in question is encumbered with a Bond Regulatory Agreement issued by the California Statewide Communities Development Authority, which restricts 20% of the units to household earnings 50% or less of area median income. Greystone navigated a number of various affordability components that restrict property operations, and ultimately provided a 7-year floating rate adjustable rate mortgage with 2 years of interest-only and 76% LTV with full cash-out. To date, the owner has invested $1.4 million in the property since acquisition, ensuring the 1975-vintage property is preserved for decades to come.
"Greystone's knowledge in the affordable housing finance market is second to none, and we appreciate their expertise in navigating the nuances and inevitable hurdles involved in such complex acquisitions," said operating partner Sol Rabin, Crystal Asset Management.
"The borrower was in great hands with Greystone's experienced affordable housing lending team, which has deep experience with highly complex tax-exempt transactions and a seamless bridge to permanent financing platform," said Mr. Holzer.  
About Greystone
Greystone is a real estate lending, investment and advisory company with an established reputation as a leader in multifamily and healthcare finance, having ranked as a top FHA and Fannie Mae Affordable lender in these sectors. Our range of services includes commercial lending across a variety of platforms such as Fannie Mae, Freddie Mac, CMBS, FHA, USDA, bridge and proprietary loan products. Loans are offered through Greystone Servicing Corporation, Inc., Greystone Funding Corporation and/or other Greystone affiliates. For more information, visit www.greyco.com.
PRESS CONTACT:
Karen Marotta
Greystone
212-896-9149
Karen.Marotta@Greyco.com