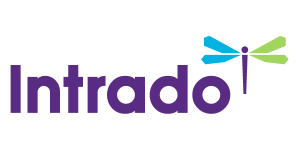 Payveris Releases White Paper Discussing the Use of Open APIs in Retail Banking
White paper titled "The Case for APIs in Retail Banking" focuses on how to compete and engage customers
/EIN News/ -- ROCKY HILL, Conn., Dec. 07, 2016 (GLOBE NEWSWIRE) -- Payveris, a provider of next generation API centric digital payment solutions designed to empower U.S. banks and credit unions to stay relevant with their customers by transforming the way they deliver digital payment and money movement services, announces it has published a new, free white paper offering insights on how financial institutions can use APIs to compete more effectively and deliver more relevant services to its customers.

The white paper, based on research commissioned by Payveris, explores the strategic business implications of APIs in banking and is intended to further non-technical decision makers' understanding of the importance of APIs in delivering competitive banking services and to launch a serious discussion about the future of the financial institution; specifically, how financial institutions can address the relentless onslaught of competition for consumers' business and loyalty, and remain at the center of commerce.

Key insights from the white paper include:
Outlining the basic definition of an API;
Discussing APIs uses in retail banking;
Analyzing the competitive advantage of using API technology;
Debunking security concerns and myths related to APIs;
Describing the relationship between core processors and specialty FinTech providers.
Additionally, the white paper outlines the challenges related to legacy technology, while offering insights into to the relationship between millennials and their financial institutions, examples of APIs currently in use, the competition between financial institutions and alternative payments providers, as well as future banking trend predictions.
To download the free white paper, click here.
"Our new white paper addresses the broad range of uses for API technology and clarifies many of the industry's questions related to this innovative technology," said Jeff Weikert, president of Payveris. "It offers a comprehensive look at API technology and how financial institutions can leverage its advantages to create more relevant services for their consumer and business customers."          
Payveris offers banks and credit unions the industry's only extensible cloud-based, open API, digital payments platform to deliver a full range of bill payment and management, P2P money movement, business to business, business to consumer and interbank transfer solutions. The platform provides financial institutions and their Fintech partners with the ability to seamlessly and securely integrate any number of the company's digital payment and money movement capabilities into their financial services applications. The Payveris API enables total control of the user experience across any device or application and enables money to be moved to anyone, anywhere, through any device, at any time.
About Payveris, LLC
Rocky Hill, Conn.-based Payveris is a provider of an open API digital payment and money movement platform designed to help financial institutions stay relevant in a digital world.  The company's secure cloud-based platform supports a range of digital payment and money movement services including electronic bill payment, presentment and management, person to person (P2P) transfers, external (A2A) account transfers and business payments all through a single unified platform. The platform supports multiple funding methods, Intelligent Payment Routing™, integrated messaging, fraud mitigation and a robust suite of APIs and widgets to enable financial institutions to take complete control of the user experience, quickly create innovative new payment experiences, extend payment capabilities into third party applications, accelerate payments and reduce operating costs, allowing them to compete more effectively for today's digitally connected consumers and businesses. For more information, please visit payveris.com.
For Payveris:		
Wanda Gorges	
980-254-7375		
wgorges@payveris.com 

Media Contact:
Debbie Harris 
678-781-7220
deborah@williammills.com