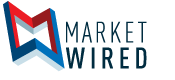 New Colombia Resources Inc. Provides Update of Joint Venture to Apply for an Orphan Drug Designation with the Food and Drug Administration (FDA) and Colombia's INVIMA for a Cannabis Based Pharmaceutical Product
/EINPresswire.com/ -- Company to work with FDA certified Compounding Laboratory in Florida
PALM BEACH, FL--(Marketwired - Dec 7, 2016) - New Colombia Resources, Inc. (OTC PINK: NEWC) (the "Company"), a U.S. listed Colombian resource company with premium metallurgical coal and medical marijuana assets, is pleased to provide an update of their new joint venture to apply for an orphan drug designation with the FDA for a cannabis based pharmaceutical product within the next few weeks.
New Colombia Resources' existing joint venture, Sannabis S.A.S., has been legally producing and distributing high quality medical marijuana products in Colombia since 2014. Sannabis has been interviewed by many national and international news organizations with documentaries featuring their products, patients, and growers. New Colombia's ability to provide a pure landrace strain for research and development will benefit both the patients to be treated and the country of Colombia's new medical marijuana industry.
New Colombia's new joint venture partner has received several orphan drug designations from the FDA and has identified the steps needed to file and receive approvals most efficiently. Having worked for the World Health Organization in Colombia for several years, he also understands the intricacies of maneuvering through INVIMA, Colombia's health authority. The Venture will file orphan drug applications in the U.S. and Colombia with a team of physicians, biostatisticians, and toxicologists being assembled in preparedness for a pre-IND meeting and subsequent FDA clinical trials. The Joint Venture partner will navigate the company through the hurdles of the Drug Enforcement Administration (DEA) as well as the FDA.
Attorneys are finalizing a private placement memorandum (PPM) for the joint venture to raise funds for clinical trials and operating expenses. Several public vehicles have been identified for the venture to acquire allowing New Colombia Resources, partners, and their shareholders to maximize the value of their investment by providing a means to raise capital. New Colombia Resources reserves the right to issue some of their shares as a dividend to their existing shareholders. Fund managers, institutions, and accredited investors are encouraged to contact jcampo@newcolombiaresources.com for a copy of the PPM and/or a power point presentation.
Clinical data obtained in Colombia will be much more cost effective affording more research. The venture will work with a certified FDA compounding laboratory in Maitland, FL with environmental controls as their manufacturing arm in the U.S. and has met with an INVIMA certified laboratory in Barranquillla, Colombia to do the same.
New Colombia is seeking the collaboration of Colombia's Ministry of Health for some of the clinical trial to be conducted in Colombia. Ministry officials have publicly expressed interest in bringing Cannabis research to Colombia and the Company feels their project is in line with this aspiration. In late August, New Colombia Resources received a letter from the Presidency of Colombia directed to the Health Minister requesting his assistance on behalf of the company's medical marijuana project.
The Joint Venture partners and their team are working on the applications to be explained in much more detail in the coming days. Once the applications are submitted the designation and/or comments are expected within 90 days, the application is expected to be filed in the next few weeks. Once an application is submitted, New Colombia Resources, Inc. will file a Form 8K with the Securities and Exchange Commission providing the file number.
Other companies with cannabis drug applications with the FDA include, GW Pharmaceutical, Zynerba Pharmaceuticals, and INSYS Therapeutics among others.
New Colombia Resources' joint venture in Colombia, Sannabis S.A.S. has been producing high quality, all natural medical marijuana products since 2014. To view or purchase cannabis based products from Sannabis, visit www.sannabis.co. Follow Sannabis on Facebook for photos and testimonials at https://www.facebook.com/sannabis.cannamedicinal
New Colombia Resources, Inc.
New Colombia Resources, Inc. owns vast reserves of premium metallurgical coal mining titles and a medical marijuana joint venture in the Republic of Colombia. They are setting up a rock mining operation to supply the major road and infrastructure projects within miles of their properties. They own 100% of La Tabaquera metallurgical coal mine in Colombia with an estimated 15- 17 million tonnes of reserves. They have an additional 1196 ha. metallurgical coal mining title that they are negotiating to develop with a foreign entity to build a coal fired power plant. New Colombia Resources holds a significant position in Sannabis SAS which legally produces medical marijuana products in the Republic of Colombia, visit www.sannabis.co. For more information on the Company visit www.newcolombiaresources.com.
Forward Looking Statements
Forward Looking Statements; This Press Release includes forward-looking statements within the meaning of Section 27A of the Securities Act of 1933 and Section 21E of the Securities Act of 1934. A statement containing works such as "anticipate," "seek," intend," "believe," "plan," "estimate," "expect," "project," "plan," or similar phrases may be deemed "forward-looking statements" within the meaning of the Private Securities Litigation Reform Act of 1995. Some or all of the events or results anticipated by these forward-looking statements might not occur. Factors that could cause or contribute to such differences include financing, the future U.S. and global economies, the impact of competition, and the Company's reliance on existing regulations. New Colombia Resources, Inc. does not undertake any duty nor does it intend to update the results of these forward-looking statements.
Media/Company Contact:
New Colombia Resources, Inc.
John Campo
President/Chairman
(1)-410-236-8200 USA
(57) 318-657-0918 Colombia
jcampo@newcolombiaresources.com