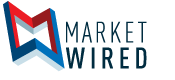 Sermonix Pharmaceuticals Signs Exclusive Licensing Agreement to Further Explore Lasofoxifene for Breast Cancer Treatment
/EINPresswire.com/ -- Women's oncology pharmaceutical company also raises more than $2 million in preferred seed funding round
COLUMBUS, OH--(Marketwired - Dec 7, 2016) -  Sermonix Pharmaceuticals LLC, a privately held biotechnology company focused on the development and commercialization of female-specific oncology products, today announced that it signed a licensing agreement through which Sermonix will gain exclusive rights to Duke University intellectual property related to the use of lasofoxifene -- Sermonix's lead investigational drug -- in the treatment of endocrine-resistant breast cancer. Duke will receive an undisclosed upfront payment from Sermonix, as well as future equity and milestone payments.
Sermonix also announced that it secured more than $2 million in a preferred seed funding round, which closed November 10.
The licensing agreement creates the opportunity for Sermonix to further investigate oncological uses of lasofoxifene, beyond its already demonstrated benefits on osteoporosis and vulvovaginal atrophy.
"This agreement presents a great opportunity for the Sermonix development program," said David Portman MD, Sermonix Chief Executive Officer. "By using newly acquired technologies to identify additional uses for lasofoxifene, particularly in endocrine-resistant cancer settings, we have the opportunity to contribute significantly to a precision medicine approach to breast cancer."
Sermonix is currently focused on developing lasofoxifene for breast and ovarian cancer treatment, particularly in advanced Estrogen Receptor positive (ER+) endocrine-resistant breast cancer. Seventy percent of the more than 240,000 U.S. women annually diagnosed with breast cancer are ER+. Many in the metastatic setting develop resistance to current therapies due to mutations of the estrogen receptor. Lasofoxifene, a potent selective estrogen receptor modulator (SERM) with activity against such mutations, may hold promise for many patients in this area of unmet medical need. There are an estimated three million breast cancer survivors in the U.S., including 160,000 women living with stage IV breast cancer. Many of these women suffer with significant osteoporosis and VVA, side effects of current therapies, and may benefit from lasofoxifene in this regard as well.
"Data generated to date suggest that lasofoxifene may have the potential to become a viable treatment option for patients with breast or gynecologic cancers that have developed resistance to endocrine therapy as a result of prior treatment with aromatase inhibitors," said Stéphanie Gaillard, MD, PhD, Assistant Professor in Medical Oncology at the Duke Cancer Institute. "If ultimately approved for this use in the United States, lasofoxifene could potentially represent an opportunity to personalize treatment based on individual tumor characteristics." 
Sermonix plans to seek FDA approval for the use of oral lasofoxifene to treat several women's health indications, including breast and ovarian cancer. 
Lasofoxifene, a third-generation SERM, is one of the most well-studied drugs in its category. It has been evaluated in more than 15,000 women in a comprehensive worldwide phase I-III clinical development program that includes the PEARL, OPAL and other trials, showing a positive impact on vulvovaginal atrophy (VVA) in addition to a reduction in vertebral and non-vertebral fractures and an 80% reduction in the incidence of ER+ breast cancer in women with osteoporosis.
"While there have been tremendous advancements in the treatment of women with breast cancer, much work remains," said Dr. Anthony H. Wild, Sermonix Chairman. "Lasofoxifene has the potential to play an important role in such breakthroughs, and the licensing agreement announced today and new intellectual property are enormous steps forward for Sermonix. Our recent funding round also puts the company in a good financial position to execute its goals."
About Sermonix
Sermonix Pharmaceuticals LLC is a privately held biotechnology company with a targeted focus towards bringing female-specific oncology products through proof of concept, preclinical and clinical development with a clear regulatory pathway in place. The company was founded in 2014 by David Portman, MD, a leading clinical researcher and expert in women's health, menopause and selective estrogen receptor modulator (SERM) therapy. Sermonix has as its lead product oral lasofoxifene, with exclusive licensing rights for the U.S. and Japan obtained from Ligand Pharmaceuticals, Inc. The Sermonix internal management team, led by Dr. Portman, has significant experience in all stages of the drug development and regulatory process. James Symons, MS, PhD, is Vice President of Clinical Development at Sermonix. Paul Plourde, MD, Sermonix Oncology Team Leader, was previously with Astra-Zeneca, where he was instrumental in the development and approval of both tamoxifen and Arimidex®. Elizabeth Attias, MMSc, ScD, is Vice President of Business Development. Miriam Portman, M.D., is the Chief Operating Officer of Sermonix. She is former Co-director and Founder of the Columbus Center for Women's Health Research. Sermonix Non-Executive Chairman of the Board is Anthony Wild, PhD, former president of both Parke-Davis Pharmaceuticals and Warner-Lambert's Pharmaceutical Division.