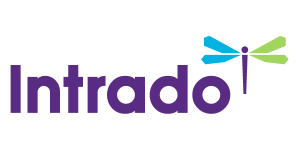 Brookfield Announces NHL to Locate Headquarters at One Manhattan West
State-of-the-Art Office Tower is Part of Brookfield's Manhattan West Complex, Seven-Acres of Office, Residential, Retail and Open Space in the Heart of the New Hudson Yards District
/EIN News/ -- BROOKFIELD NEWS, Dec. 07, 2016 (GLOBE NEWSWIRE) -- Brookfield Property Partners L.P. (NYSE:BPY) (TSX:BPY.UN) today announced the National Hockey League (NHL) has agreed to a long-term lease for its headquarters at One Manhattan West, Brookfield's 67-story, 2.1-million-square-foot office tower currently under construction. The NHL has agreed to occupy roughly 160,000 square feet on five floors of the tower, which is expected to be completed in 2019. The NHL has also agreed to a retail lease of up to 15,000 square feet for an NHL Store to feature fan experiences within the central retail corridor of Manhattan West.

"Manhattan West will be a vibrant and distinctive community, and we are thrilled that the NHL will be a part of it," said Ric Clark, Senior Managing Partner and Chairman, Brookfield Property Group. "The leadership and employees of the NHL will benefit not only from the modern features and prime location of One Manhattan West, but also the unparalleled mix of retail and dining amenities and the beautiful public plaza that will be central to Manhattan West."
"The NHL is excited and pleased to be one of the initial tenants at Manhattan West, locating our U.S. headquarters to the 'new' West Side," NHL Commissioner Gary Bettman said. "The growth and momentum of our game and our business require a state-of-the-art facility; with its terrific amenities, including an NHL store, our new building will be that -- and more. Our staff, guests and fans will have a special connection to Manhattan West and the NHL."
Manhattan West is a seven-acre, six-building complex located in Manhattan's new Hudson Yards district. Stretching from Ninth Avenue to 10th Avenue and 31st Street to 33rd Street, Manhattan West will include all of the elements of Brookfield's renowned placemaking destinations around the globe: more than five million square feet of class-A office space, luxury apartments, a boutique hotel, curated retail amenities, chef-inspired culinary options, and two acres of open space, all enlivened through Arts Brookfield, Brookfield's award-winning arts and entertainment program.
One Manhattan West is rising on the northeast corner of the site at Ninth Avenue and 33rd Street. The NHL expands the prestigious tenant roster of the building, joining anchor tenant Skadden, Arps, Slate, Meagher, & Flom LLP, and the building is now nearly 40 percent leased. It is the first of two major office buildings to be built at the site, with the construction of Two Manhattan West planned for a future start. Two other commercial buildings comprise the remaining office space: Five Manhattan West, which has been completely renovated and re-launched as a collaborative urban space with large floor plates and floor-to-ceiling glass, creating environments that foster innovation and exploration for cutting-edge companies; and "The Lofts," a boutique, 13-story building that features concrete slabs and exposed I-beam columns.
Manhattan West will feature a vibrant urban landscape with a central, two-acre public plaza that includes landscaped gardens and dynamic street-front retail that will bring together high-end, experiential shops and innovative culinary concepts. Brookfield will soon launch a merchandising strategy for the Manhattan West retail experience.
Manhattan West's 62-story luxury residential tower is expected to open Spring of 2017 with 844 luxury units designed by Roman and Williams. The building, located at 435 West 31st Street between Ninth and Dyer Avenues, includes 50,000 square feet of shared amenities, including a state-of-the-art Fitness and Wellness Center with a rock climbing wall and golf simulator managed by La Palestra, a regulation-size indoor basketball court, a 4,500-square-foot rooftop terrace with a fire pit and barbecue areas, and comprehensive concierge services provided by AbigailMichaels.
Manhattan West provides unparalleled transportation access. The complex sits directly between the soon-to-be-redeveloped Penn Station – the busiest train station in North America – and the new 7-train station at Hudson Yards, New York City's first subway extension in decades. It is one block from the A, C, E, 2, 3 and 7 subway lines, New Jersey Transit, the Long Island Railroad and Amtrak.

The NHL was represented in lease negotiations by CBRE Vice Chairmen Michael R. Laginestra and Michael Geoghegan, SVP Chris Corrinet, and Zach Weil. Brookfield was led in-house by Jerry Larkin, Duncan McCuaig, Kathleen Kane, Michael Goldban, Mark Kostic and Matt McCandless and represented by Cushman & Wakefield's Bruce Mosler, Josh Kuriloff, Robert Lowe, Mikael Nahmias and Ethan Silverstein.
Brookfield has established placemaking developments in cities around the world that are major, vibrant mixed-use complexes that combine modern office space, luxury residences, innovative retail and dining amenities, and active public spaces, with high-end design and advanced sustainability practices. Manhattan West will be Brookfield's 6th such placemaking development globally, joining Brookfield Place New York in Lower Manhattan, Brookfield Place Toronto, Brookfield Place Perth, Canary Wharf in London and the soon to be completed Brookfield Place Calgary. Other Brookfield placemaking destinations in development are Potsdamer Platz in Berlin, Wynyard Place in Sydney, ICD Brookfield Place in Dubai and the Allen Center in Houston.
For more information about Brookfield's Manhattan West complex, visit www.manhattanwestnyc.com. For maps and renderings of the site, contact Andrew Brent at andrew.brent@brookfield.com.
ABOUT BROOKFIELD
Brookfield Property Partners is one of the world's largest commercial real estate companies, with approximately $66 billion in total assets. We are leading owners, operators and investors in commercial property assets, with a diversified portfolio that includes 149 premier office properties and 126 best-in-class retail malls around the world. We also hold interests in multifamily, triple net lease, industrial, hospitality, self-storage and student housing assets. Brookfield Property Partners is listed on the New York and Toronto stock exchanges. Further information is available at http://bpy.brookfield.com. Important information may be disseminated exclusively via the website; investors should consult the site to access this information.
Brookfield Property Partners is the flagship listed real estate company of Brookfield Asset Management, a leading global alternative asset manager with approximately $250 billion in assets under management.
ABOUT THE NHL
The National Hockey League (NHL®), founded in 1917, will celebrate its Centennial anniversary in 2017. The year-long celebration will pay tribute to 100 years of NHL hockey by honoring the past, commemorating the present, and celebrating its future. In 2017 the League will also celebrate 125 years of the most revered trophy in professional sports – the Stanley Cup®. Comprised of 30 Member Clubs, the NHL is represented by players from more than 20 countries across team rosters. Each year, the NHL entertains hundreds of millions of fans around the world. The League broadcasts games in more than 160 countries and territories through its rightsholders including NBC/NBCSN in the U.S., Sportsnet and TVA in Canada, and Viasat in the Nordic Region. The NHL reaches fans worldwide with games available online in every country including via its live and on-demand streaming service NHL.TV™. Fans are engaged across the League's digital assets on mobile devices via the free NHL® App; across nine social media platforms; on SiriusXM NHL Network Radio™, and on NHL.com, available in eight languages and featuring an enhanced statistics platform powered by SAP, providing the definitive destination for hockey analytics. The NHL is committed to giving back to the community through programs including: Hockey is for Everyone™ which supports nonprofit youth hockey organizations across North America; Hockey Fights Cancer™ which raises money and awareness for hockey's most important fight; NHL Green™ which is committed to the pursuit of sustainable business practices; and a partnership with the You Can Play Project, which is committed to supporting the LGBT community and fighting homophobia in sports. For more information, visit NHL.com.

Forward-Looking Statements
This press release contains "forward-looking information" within the meaning of Canadian provincial securities laws and applicable regulations and "forward-looking statements" within the meaning of "safe harbor" provisions of the United States Private Securities Litigation Reform Act of 1995. Forward-looking statements include statements that are predictive in nature, depend upon or refer to future events or conditions, include statements regarding our operations, business, financial condition, expected financial results, performance, prospects, opportunities, priorities, targets, goals, ongoing objectives, strategies and outlook, as well as the outlook for North American and international economies for the current fiscal year and subsequent periods, and include words such as "expects," "anticipates," "plans," "believes," "estimates," "seeks," "intends," "targets," "projects," "forecasts," "likely,", or negative versions thereof and other similar expressions, or future or conditional verbs such as "may," "will," "should," "would" and "could."
Although we believe that our anticipated future results, performance or achievements expressed or implied by the forward-looking statements and information are based upon reasonable assumptions and expectations, the reader should not place undue reliance on forward-looking statements and information because they involve known and unknown risks, uncertainties and other factors, many of which are beyond our control, which may cause our actual results, performance or achievements to differ materially from anticipated future results, performance or achievement expressed or implied by such forward-looking statements and information.
Factors that could cause actual results to differ materially from those contemplated or implied by forward-looking statements include, but are not limited to: risks incidental to the ownership and operation of real estate properties including local real estate conditions; the impact or unanticipated impact of general economic, political and market factors in the countries in which we do business; the ability to enter into new leases or renew leases on favorable terms; business competition; dependence on tenants' financial condition; the use of debt to finance our business; the behavior of financial markets, including fluctuations in interest and foreign exchanges rates; uncertainties of real estate development or redevelopment; global equity and capital markets and the availability of equity and debt financing and refinancing within these markets; risks relating to our insurance coverage; the possible impact of international conflicts and other developments including terrorist acts; potential environmental liabilities; changes in tax laws and other tax related risks; dependence on management personnel; illiquidity of investments; the ability to complete and effectively integrate acquisitions into existing operations and the ability to attain expected benefits therefrom; operational and reputational risks; catastrophic events, such as earthquakes and hurricanes; and other risks and factors detailed from time to time in our documents filed with the securities regulators in Canada and the United States.
We caution that the foregoing list of important factors that may affect future results is not exhaustive. When relying on our forward-looking statements or information, investors and others should carefully consider the foregoing factors and other uncertainties and potential events. Except as required by law, we undertake no obligation to publicly update or revise any forward-looking statements or information, whether written or oral, that may be as a result of new information, future events or otherwise.
Media Contacts:
Brookfield: Andrew Brent, 212-417-2464, andrew.brent@brookfield.com 
NHL: Frank Brown, 212-789-2042, fbrown@nhl.com

Brookfield Investor Contact:
Matt Cherry, 212-417-7488, matthew.cherry@brookfield.com