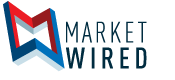 Kat Von D Visibly Shaken by Animal Equality's Latest "iAnimal" VR 360 Film
/EINPresswire.com/ -- For The First Time Humans Can Experience the World Through the Eyes of a Factory Farmed Chicken With the Latest Edition of Animal Equality's Award-Winning Virtual Reality Series "iAnimal" Narrated By Kat Von D
LOS ANGELES, CA--(Marketwired - December 07, 2016) - International animal advocacy organization Animal Equality released its latest "iAnimal" (ianimal360.com) experience today, narrated by tattoo artist, model, musician, entrepreneur, and TV personality, Kat Von D.
iAnimal uses cutting-edge virtual reality technology to give viewers an immersive look at the life cycle of factory farmed animals from birth to death. This latest project features footage filmed by 13 investigators in six countries.
"I have never seen anything like this before, and my life will never be the same," said Kat Von D who was moved to tears and left visibly after experiencing iAnimal.
She added: "I believe it's our right to know what is really happening behind closed doors. And now, thanks to Animal Equality's investigations, we have the power to see, understand, and take action. As heart wrenching as the truth may be, it is our duty as humans to see for ourselves, so we can think for ourselves."
>>> Kat Von D Trailer
>>> Full YouTube Video
>>> Website
>>> Photo Gallery
Jose Valle, Animal Equality's Director of Investigations, said: "Experiencing iAnimal is just as haunting and life-changing as visiting any of the 120 factory farm and slaughterhouses I have investigated throughout the globe would be."
He added: "Animal Equality's iAnimal is the closest you can get to experiencing how animals raised for food are treated on factory farms and in slaughterhouses worldwide. If you care about animals or where your food comes, you'll want to see this."
Notes to Editors:
The experience, which is best viewed through Samsung Gear VR goggles, offers fully immersive, 360-degree viewing. Google Cardboard can also be used for a similar viewing experience. For those watching on a flat screen, the films are available for download in regular format from the iAnimal website (iAnimal360.com) and YouTube. In YouTube viewers can also pan or move their mobile to watch it.
>>> Press Dossier
About Animal Equality
Animal Equality is an animal protection organization that works towards a world without animal suffering. Animal Equality is a voice for farmed animals all over the world inspiring society, companies and policy makers to adopt compassionate changes for animals. The organization is active in the United States, United Kingdom, Germany, Italy, Spain, Mexico, Brazil and India.