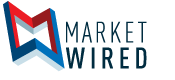 Northwell Health Signs Online Care Management Agreement with Ireland-Based Salaso Health Solutions
/EINPresswire.com/ -- Deal is first stemming from Northwell partnership with Enterprise Ireland signed Dec. 2
NEW YORK, NY--(Marketwired - December 07, 2016) - After signing an agreement on Friday that allows clients of Enterprise Ireland to supply it with innovative goods and services, Northwell Health today announced that the new partnership has already produced its first deal. New York's largest health care provider has signed an agreement with Kerry-based Salaso Health Solutions Limited to offer online care management services to patients.
Northwell Health's Department of Neurology will utilize Salaso's innovative patient engagement solutions to offer online physical therapy services to victims of stroke, movement disorders and other neurological conditions. Other clinical service lines within Northwell are also in discussions with the company.
"We are excited about our partnership with Salaso and believe their online physical therapy solution will enhance the quality and experience of care for our patients," said Souhel Najjar, MD, senior vice president and executive director of Northwell's Neurology Service Line, and chair and professor of neurology at the Hofstra Northwell School of Medicine.
Based on evidence-based protocols, the Salaso platform uses individualized exercise videos that are prescribed by physicians, therapists, exercise physiologists, nurse practitioners and other clinicians to benefit their patients' recovery from a range of diseases and conditions. Patients report their compliance and progress through a mobile app, including their pain and effort levels, and other measures that help evaluate whether they are improving. Health care professionals are able to review patients' feedback remotely to help determine if patients are complying with the therapy and progressing in their recovery.
"Having the opportunity to partner with Northwell Health, a leading U.S hospital system, has been instrumental in the international expansion of Salaso," said Aoife NiMhuiri, chief executive officer of Salaso Health Solutions. "The innovative and patient centric approach to care at Northwell Health is key to optimizing the patient engagement solutions developed by Salaso. We very much look forward to developing our relationship with Northwell Health further in 2017 and beyond."
Salaso has partnered globally with panels of academic and clinical experts across many facets of health care to support research interventions in exercise prescription for multiple disease areas. The company has developed a content library of evidence-based exercises and physical activity protocols for use across multiple clinical disciplines.
Salaso is the first Enterprise Ireland client to contract with Northwell Health following a ceremony on Friday at the Irish Consulate in Manhattan, where the two organizations signed a partnership agreement in the presence of Ireland Taoiseach Enda Kenny, who visited the US last week.
Northwell Health
Northwell Health is New York State's largest health care provider and private employer, with 21 hospitals and over 500 outpatient practices. We care for more than 1.8 million people annually in the metro New York area and beyond, thanks to philanthropic support from our communities. Our 61,000 employees -- including 15,000+ nurses and nearly 4,000 + doctors within Northwell Health Physician Partners -- are working to change health care for the better. We're making breakthroughs in medicine at the Feinstein Institute. We're training the next generation of medical professionals at the visionary Hofstra Northwell School of Medicine and the School of Graduate Nursing and Physician Assistant Studies. And we offer health insurance through CareConnect. For information on our more than 100 medical specialties, visit Northwell.edu.
About Salaso Health Solutions Limited
Salaso Health Solutions Limited (www.salaso.com) is a connected heath technology company providing innovative patient engagement solutions which incorporate a multimedia based clinical care management platform. Salaso's online care management platform and mobile apps support patients in building prescribed exercise routines into daily habits. Underpinned by eLearning and behavioral change principles, Salaso improves patient education and empowers patients in self-care and self-management, resulting in longer-term adherence to exercise programs and better outcomes, improving efficiency of the healthcare service being delivered.
About Enterprise Ireland
Enterprise Ireland is the Irish State agency that works with Irish enterprises to help them start, grow, innovate and win export sales in global markets. Enterprise Ireland partners with entrepreneurs, Irish businesses, and the research and investment communities to develop Ireland's international trade, innovation, leadership and competitiveness. In this way, we support sustainable economic growth and regional development, and help create and sustain employment in Ireland. www.enterprise-ireland.com