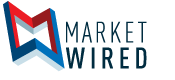 NexC Partners Corp. Declares Increased Quarterly Dividend
TORONTO, ON--(Marketwired - December 06, 2016) - The board of directors of NexC Partners Corp. (the "Company" or "NexC") (TSX: NXC) has today declared a dividend of $0.165 per share on Class A shares, Class F shares and Class J shares of the Company. The dividend represents a $0.010 per share or 6.5% increase over the prior quarter's dividend. Based on the closing market price of $11.28 per Class A shares on December 2, the indicative yield would be 5.85%. The Fund currently trades at a 6.88% discount to NAV as of December 2, 2016.The dividend is payable on January 9, 2017 to holders of record at the close of business on December 30, 2016.
"We are extremely proud of NexC and what it has provided to investors since its inception in February 2013. The launch of this fund represented something very special to us, the beginning of something impactful to our industry and more importantly the launch of Purpose Investments," said Som Seif, President & CEO of Purpose Investments. "Since inception, the fund has provided a total return of 54.78%, or 12.24% per annum on NAV and the holding of Purpose has increased from zero at inception to represent $0.92 per share or 7.60% of the NAV."
The dividends are designated as "eligible" Canadian dividends for the purposes of the Income Tax Act (Canada) and any similar provincial and territorial legislation. Shareholders are reminded that the Company offers a dividend reinvestment plan ("DRIP") which provides shareholders with the ability to automatically reinvest their dividends and realize the benefits of compound growth of their investment. Shareholders can enroll in the DRIP plan by contacting their investment advisor.
About Purpose Investments
Purpose Investments Inc. is an asset management firm inspired by the belief that all investors should have access to great investment products along with low fees. Purpose believes in focusing first on managing risk and creating value that is currently missing from the marketplace, thus empowering all Canadians to be better investors. Purpose has over $2.5 billion in assets under management and currently offers 33 exchange traded funds and mutual funds and five closed-end funds across multiple asset classes and with both traditional and alternative investment strategies.
Purpose is the manager of NexC Partners Corp. (TSX: NXC), an investment corporation which invests in a portfolio of North American dividend-paying equity securities, plus owns an equity stake in Purpose.