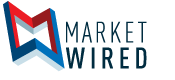 Mitra Energy changes name to Jadestone Energy to emphasize major strategic shift
/EINPresswire.com/ -- SINGAPORE, SINGAPORE--(Marketwired - Dec 6, 2016) - Mitra Energy Inc. (TSX VENTURE:MTE) today has effective immediately changed its name to Jadestone Energy Inc. ("Jadestone Energy" or the "Company") further reinforcing the major shift in strategy, driven by a new leadership team and board of directors.
Executive Chairman Paul Blakeley said: "We are moving in a new direction and we want to be defined by our actions in the years ahead rather than by the past. A new name helps us achieve this as well as signaling a break from the Company's previous exploration-led strategy."
The new-look Company's approach is to establish itself as a leading oil and gas development and production company in the Asia Pacific region, driven by acquisition and further development of producing fields and stranded discoveries. The new leadership took its first steps last month completing the acquisition of its first producing asset offshore Western Australia, the Stag oilfield, currently producing about 3,400 barrels a day, but with potential for significantly more by investing in new infill drilling and facility optimisation.
Jadestone Energy is now aiming to complete the purchase of two appraised gas fields in Blocks 05-1b and 05-1c offshore Vietnam in the Nam Con Son basin in the next two months and bring them on stream in 2019, as well as further development of its existing assets in Vietnam's Malay Basin with the Nam Du and U Minh gas fields.
Paul Blakeley said; "The rebranding of Mitra to Jadestone Energy is an essential part of demonstrating to the market and to key stakeholders that we are a different company today, with different capabilities and strategy. Our business model is well proven in Asia Pacific and we have brought together a talented team with a track record of success in identifying and extracting significant trapped value from producing assets, through operating efficiencies, from increasing production, reducing costs and adding reserves with new infill drilling.
"We have a strong pipeline of potential acquisitions and we are looking to establish two or three core operating areas in the region with multiple growth opportunities that can deliver exceptional returns to our shareholders."
The company has raised C$53 million to complete the purchase of the Stag oilfield and fund its further development, as well as an additional US$28 million, via a convertible loan, to contribute towards further acquisition opportunities.
Effective December 7, 2016 Jadestone Energy's shares will trade on the TSX Venture Exchange under the symbol "JSE" (CUSIP: 4698Q100)
About Jadestone Energy Inc.
Jadestone Energy Inc. is TSX-V listed oil and gas company headquartered in Singapore. The Company is currently engaged in exploration, appraisal and pre-development activities in the Philippines, Vietnam and Indonesia. Following a recent strategic review, the Company is focusing on acquiring assets with production in the near term, and where significant follow-on reinvestment opportunities exist to enhance value, as well as undeveloped discoveries which may be rapidly brought to production.
Cautionary Statements
This press release contains certain forward-looking information and forward-looking statements (collectively, "forward-looking information") that involves various risks, uncertainties and other factors. The use of any of the words "anticipate", "continue", "estimate", "expect", "may", "will", "should", "believe", "plans", and similar expressions are intended to identify forward-looking information or statements. In particular, but without limiting the foregoing, this news release contains forward-looking information pertaining to the potential acquisition of [Block 05-01b and Block 05-1c].
With respect to forward-looking information contained in this news release, assumptions have been made regarding, among other things: satisfaction of the conditions to closing of the 05-01 Acquisition and the Company's ability to obtain all required approvals for the 05-01 Acquisition.
Actual results could differ materially from those anticipated in the forward-looking information as a result of the possible failure of the Company to complete the 05-01 Acquisition and/or to realize the anticipated benefits of the 05-01 Acquisition and other risks including volatility in market prices and demand for oil, natural gas liquids and natural gas and hedging activities related thereto; general economic, business and industry conditions; variance of the Company's actual capital costs, operating costs and economic returns from those anticipated; risks related to the exploration, development and production of oil and natural gas reserves and resources; negative public perception of oil and natural gas development and transportation, hydraulic fracturing and fossil fuels; actions by governmental authorities, including changes in government regulation, royalties and taxation; the management of the Company's growth; the availability, cost or shortage of rigs, equipment, raw materials, supplies or qualified personnel; the absence or loss of key employees; uncertainty associated with estimates of oil, natural gas liquids and natural gas reserves and resources and the variance of such estimates from actual future production; dependence upon compressors, gathering lines, pipelines and other facilities, certain of which the Company does not control; failure to accurately estimate abandonment and reclamation costs; changes in the interpretation and enforcement of applicable laws and regulations; terrorist attacks or armed conflicts; natural disasters; reassessment by taxing authorities of the Company's prior transactions and filings; variations in foreign exchange rates and interest rates; third-party credit risk including risk associated with counterparties in risk management activities related to commodity prices and foreign exchange rates; sufficiency of insurance policies; potential for litigation; variation in future calculations of certain financial measures; and potential competition in the Company's industry.
The forward-looking information and statements contained in this news release speak only as of the date hereof, and the Company does not assume any obligation to publicly update or revise them to reflect new events or circumstances, except as may be required pursuant to applicable laws.
Neither the TSX Venture Exchange nor its Regulation Services Provider (as that term is defined in the policies of the TSX Venture Exchange) accepts responsibility for the adequacy or accuracy of this release.