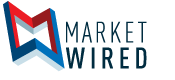 AK Steel Announces Stainless Steel Price Increase
/EINPresswire.com/ -- WEST CHESTER, OH--(Marketwired - Dec 6, 2016) - AK Steel (NYSE: AKS) said today that it will increase base prices for all of its stainless steel products, effective with shipments on January 1, 2017. For commodity sheet and strip, specialty sheet and strip, and pipe and tube sheet and strip products, the increase will be achieved through a reduction in the functional discount of two percentage points. For all remaining stainless steel products, including automotive sheet and strip, base prices will be increased by $40 per ton. 
AK Steel
AK Steel is a leading producer of flat-rolled carbon, stainless and electrical steel products, and carbon and stainless tubular products, primarily for automotive, infrastructure and manufacturing, construction and electrical power generation and distribution markets. Headquartered in West Chester, Ohio (Greater Cincinnati), the company employs approximately 8,500 men and women at eight steel plants, two coke plants and two tube manufacturing plants across six states (Indiana, Kentucky, Michigan, Ohio, Pennsylvania and West Virginia) and one tube plant in Mexico. Additional information about AK Steel is available at www.aksteel.com.
Contacts:
Media
Lisa H. Jester
Corporate Manager, Communications and Public Relations
(513) 425-2510

Investors
Douglas O. Mitterholzer
General Manager, Investor Relations
(513) 425-5215