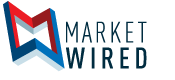 Avaya Engagement Designer Selected as a Finalist in BPM Awards 2016
Avaya Engagement Designer Selected as a Finalist for Global 2016 BPM Award
Click here for high-resolution version
/EINPresswire.com/ --
SANTA CLARA, CA--(Marketwired - December 06, 2016) - Avaya announced today that the company's Engagement Designer solution has been named as a finalist for this year's BPM awards. The WfMC Global awards for Excellence in BPM and Workflow recognize organizations that have excelled in implementing innovative business process solutions to meet strategic business objectives.
Avaya was selected as a finalist based on a detailed use case scenario demonstrating how Avaya Engagement Designer can dramatically simplify the highly complex business processes involved in customer handling and routing in contact centers. The majority of today's contact centers have a wide diversity of options for getting customers to an agent, including channel used, need or request, product or service of interest, language, customer status, etc. Without Engagement Designer, the processes for defining the customer experience are typically long, onerous and difficult to change, requiring skilled developers to execute.
Avaya Engagement Designer changes that. As an Avaya Breeze Snap-in, the solution makes it simple for business analysts and non-developers to design workflow definitions through which business processes can be described and executed. Highlights include:
A fully compliant BPM tool which can easily model, integrate and orchestrate complex business processes.
A graphical user interface that provides a palette of available events, tasks, decision gateways and data that are dragged onto the canvas and linked to construct a workflow definition.
A standard set of tasks supported by Avaya Breeze, on which Engagement Designer is deployed; additional tasks can be dynamically added and deployed by other Snap-ins based on business requirements and licensed in the environment.
Built-in editors and tools that make it easy to create data schema, map data across workflows, validate workflows and deploy workflow definitions.
The ability for each workflow definition to be deployed as a Snap-in.
The Avaya Breeze Platform is a development environment that enables communications, data and business applications to come together in new ways to enhance business processes. Built for the age of digital business, Avaya Breeze provides easy to use tool kits, APIs and Snap-Ins that eliminate the need for esoteric, communications programming language and instead provides simple, drag and drop capabilities.
The Workflow Management Coalition (WfMC) and BPM.com jointly sponsor the Awards for Excellence in BPM and Workflow.
Quote
"The speed of digital business requires a new approach to enabling the processes that allow companies to keep up with ever increasing customer expectations. Avaya Engagement Designer and the Avaya Breeze Platform provide the essential capabilities needed today to transform the customer experience and accelerate business operations."
Yogen Patel, Vice President & GM, Avaya Engagement Applications
About Avaya
Avaya enables the mission critical, real-time communication applications of the world's most important operations. As the global leader in delivering superior communications experiences, Avaya provides the most complete portfolio of software and services for contact center and unified communications with integrated, secure networking -- offered on premises, in the cloud, or a hybrid. Today's digital world requires some form of communications enablement, and no other company is better positioned to do this than Avaya. For more information, please visit www.avaya.com.
Certain statements contained in this press release may be forward-looking statements. These statements may be identified by the use of forward-looking terminology such as "anticipate," "believe," "continue," "could," "estimate," "expect," "intend," "may," "might," "plan," "potential," "predict," "should" or "will" or other similar terminology. We have based these forward-looking statements on our current expectations, assumptions, estimates and projections. While we believe these are reasonable, such forward looking statements involve known and unknown risks and uncertainties, many of which are beyond our control. These and other important factors may cause our actual results to differ materially from any future results expressed or implied by these forward-looking statements. For a list and description of such risks and uncertainties, please refer to Avaya's filings with the SEC that are available at www.sec.gov. Avaya disclaims any intention or obligation to update or revise any forward-looking statements.
All trademarks identified by ®, TM, or SM are registered marks, trademarks, and service marks, respectively, of Avaya Inc. All other trademarks are the property of their respective owners
Follow Avaya on Twitter, Facebook, YouTube, LinkedIn and the Avaya Connected Blog.
Image Available: http://www.marketwire.com/library/MwGo/2016/12/6/11G124359/Images/WfMC_2016_finalist_logo-75add2d0feecb4068eb11b43b8341f17.jpg