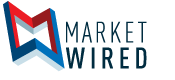 BaySand Expands its Global Sales Channel Organization to Support ASIC Designers in Europe, Israel and India
/EINPresswire.com/ -- TRIAS Mikroelektronik GmbH, Wonderep and Urukrama Semicon will be promoting and supporting BaySand's Metal Configurable Technology
BaySand Expands it's distribution channel
Click here for high-resolution version
SAN JOSE CA--(Marketwired - December 05, 2016) - BaySand, the leader in application configurable ASICs, Expands its global sales channel organization by adding reps in Germany, India and Israel to promote BaySand's Metal Configurable Standard Cell (MCSC) technology and its newly introduced products and services ASIC UltraShuttle program, Metal Copy-28 (MC-28) and fcDSP technology. The MCSC provides a robust ASIC solution supporting quick Time To Market (TTM) at low unit price and attractive NRE cost.
TRIAS Mikroelektronik is a leading European provider of ESL, EDA, PLM and IP Core solutions for ASIC-, FPGA- and PCB designs. The company offers complementary products and solutions to help reduce development time and cost while supporting customers in Germany, Austria, Switzerland and Eastern Europe. "We have been looking for an ASIC partner that can address the market demand for low cost ASIC and possessing a well-established flow and methodology", stated Klaus Steinheuer Managing Director & CEO at TRIAS Mikroelektronik GmbH, "BaySand's technology is solid and proven and will enable us to reliably support our European customers".
Wonderep is based in Israel addressing the medical, industrial, consumer, automotive and the semiconductor markets. "BaySand is well positioned to address the Israeli ASIC market with its production flexibility and unique MCSC technology", stated Avi Pinkas Wonderep CEO, "The MetalCopy combined with the UltraShuttle program introduces a strong methodology that will reduces the FPGA to ASIC risk transition and will short the time to market".
Urukrama Semicon expertise lays with the semiconductors and networking market targeting the Indian automotive, networking, military and healthcare industries. "We are excited to work with BaySand and address the Indian market requirements", stated Hiten Bhagat Urukrama Semicon Founder and CEO, "the MCSC density, performance and low power is a big advantage over competing solution and customers' feedback is very positive".
BaySand has been licensing its technology to major ASIC manufacturers and is expanding its ASIC services to technology centers throughout the world.
"We are committed to the ASIC market and we will continue with developing special solutions that will enable efficient Engineering Samples (ES) manufacturing and easy transition to volume production supporting low, medium and high volume", stated Ehud (Udi) Yuhjtman EVP marketing and Sales for BaySand, "We are excited to introduce TRIAS Mikroelektroniks, Wonderep and Urukrama Semicon that have the knowledge and expertise to expands BaySand's business to European, Indian and Israeli. These markets require flexibility and efficiency where BaySand is well positioned to support it ".
About BaySand
BaySand is the leader in Application Configurable ASICs targeting short time to market and cost effective ASIC solutions. With its unique and patented Metal Configurable Standard Cell (MCSC) technology and Field Configurable DSP architecture (fcDSP), the company provides ASIC designers with world class solutions featuring:
Low NRE
Short time to market
Lowest Power
Low unit cost
Best performance
Programmability and flexibility
BaySand is fabless, privately held and based in the Silicon Valley, San Jose CA.
Image Available: http://www.marketwire.com/library/MwGo/2016/12/5/11G124209/Images/BaySand_Trias_Wonderep_Urukrama-204af3cd3bdfadd083a23081b39417c8.jpg