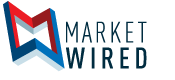 The Latino Commission on AIDS' Cielo Gala 2017 Kick's off Fundraising Campaign to Benefit New OASIS: Latino LGBTS Wellness Center
/EINPresswire.com/ -- #OASIS4All
NEW YORK, NY--(Marketwired - December 01, 2016) - The Latino Commission on AIDS' Cielo Gala 2017 -- a high profile, national media and leadership platform that raises critical funds for the Commission- is seeking to raise funds through www.cielolatino.org by April 28, 2017 in order to support their OASIS: Latino LGBTS Wellness Center. OASIS opened its doors in May of 2016 and over the past year has worked tirelessly to build a community of support for all Latino LGBTS in New York City. The Center also provides compassionate, comprehensive, culturally and linguistically competent wellness services to the LGBTS community by building leadership, providing HIV and Hep C testing, linkage to medical care and PrEP, health education and social support.
"The Commission took this challenge to re-invent itself and focus on the population that's most vulnerable, our Latino youth," said Leandro Rodriguez, Director of Programs. "OASIS was born to become an inclusive space were LGBTS youth and their allies could come together and be empowered to make healthier decisions in theirs lives."
Volunteers at OASIS, called 'Pionerxs', comprise a mix of youth, adults, gay, straight, bisexual, Trans, Spanish speakers, HIV negative, HIV positive, mothers, immigrants, pet lovers and much more, who work toward improving the sexual health in the Latino community. Over the past year, OASIS has impacted over 800 clients, performed 550+ HIV and Hep-C tests, and facilitated over 150 individuals to access PrEP.
The hope is to continue to expand OASIS to more LGBTS in New York City with the long-term goal of ensuring every high-risk individual is aware of their HIV status and includes preventive strategies in their lives; and for every individual living with HIV to access and be retained in medical care. Under the theme 'Designing a World Without AIDS', the Latino Commission on AIDS' Cielo Gala, taking place on April 28th at Cipriani Wall Street, will raise funds in support of OASIS.
Please consider making a donation at www.cielolatino.org to support OASIS. Individuals interested in raising funds for this cause from friends and family toward their own Cielo gala entrance ticket should contact Natasha Quirch at NQuirch@latinoaids.org.
To learn more about the OASIS: Latino LGBTS Wellness Center or to support this initiative, visit www.oasislgbts.nyc or www.cielolatino.org. #OASIS4All
About the Latino Commission on AIDS
The Latino Commission on AIDS (Commission) is a nonprofit organization founded in 1990 dedicated to meet the health challenges and address the impact of HIV/AIDS, viral Hepatitis, and sexually transmitted infections (STIs) in the Latino community. The Commission is the leading organization coordinating National Hispanic Hepatitis Awareness Day (May 15), National Latino AIDS Awareness Day (October 15), Latinos in the Deep South, and other prevention, research, capacity building, and advocacy programs across the United States and its territories. The Latino Commission is also the founder of the Hispanic Health Network, dedicated to eliminate health disparities in Latino communities.
For more information on Cielo Gala, visit www.cielolatino.org.