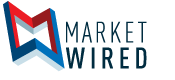 DropIn Raises the Bar for Insurance Assessment Accuracy with High Definition Image Capture
/EINPresswire.com/ -- Version 2.1 of the DropIn Platform targets underwriting and claims improvements for insurers
LOS ANGELES, CA--(Marketwired - December 01, 2016) - DropIn Inc. (DropIn), an innovative provider of live video and still image capture via drones and smartphones for the property and casualty (P&C) insurance and automotive industries, is pleased to announce the immediate release of Version 2.1 of the DropIn Platform which includes enhanced image capture capabilities up to 1028 x 720 or 720p via DropIn HD.
"The difficulty involved in making an accurate assessment on the status of property or damage relating to insurance policies or repairs needed is often underestimated," said Alex Kim, COO for DropIn. "DropIn HD provides insurance and automotive professionals with a greater ability to proactively estimate coverage or repair needs, potentially saving millions of dollars through better underwriting and reduction in loss adjustment expenses."
The DropIn Platform provides on-demand, live video streaming and high-definition (HD) still image capture for insurance underwriting, claims adjustment and managed repair network operations. While drone imagery provides the proverbial bird's eye perspective needed for context, DropIn HD introduces functionality into Version 2.1 of the DropIn Platform which makes it easier for insurers to get the needed HD detail without dispatching internal or external adjusters.
"Insurers, in particular, can benefit from the proactive possibilities of the improved image quality offered by DropIn HD," said Kim. "Millions of dollars are lost each year to unintentionally inaccurate underwriting and fraudulent claims made possible by insurers having little or no actual insight into realistic property valuations or the extent of the auto or property damage."
To increase the flexibility, agility and usefulness of the DropIn Platform for users, all videos and photos gathered directly by customers via smartphones or drones, or by DropIn's crowdsourced network of independent operators (Droperators), can be stored on the DropIn cloud, eliminating the need for additional client-provided storage.
Additionally, insurers can direct the live video stream from end users, Droperators, or drone pilots via two-way audio and/or chat. DropIn is the first company to feature two-way audio with less than one second latency live streamed from a drone.
About DropIn, Inc. (DropIn)
DropIn, Inc. (DropIn) provides an on-demand, live video platform which enables more precise underwriting risk assessments, speeds claim resolution, enhances damage estimate accuracy, and reduces indemnity and loss adjustment expenses (LAE). DropIn ensures property and casualty (P&C) insurance companies, managing general agencies (MGAs), third-party adjusters (TPAs), segments of the automotive industry, and managed repair networks, can access and utilize streaming video and high-resolution photos captured directly by customers or via a crowdsourced independent contractor network using commonly-available insurtech tools, such as smartphones and drones, to achieve better insight into the intricacies of auto and property damage for enhanced decision-making. For more information about DropIn, please visit www.dropininc.com.
Image Available: http://www.marketwire.com/library/MwGo/2016/12/1/11G123949/Images/AlexKimHeadshot-7c1741aeac20803d8a5fda722a0158a4.jpg