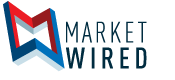 Phoenix-Based Bankruptcy Attorneys Provide Advice For Keeping Holiday Spending In Check & Avoiding Debt -- Oswalt Law Group
/EINPresswire.com/ -- PHOENIX, AZ--(Marketwired - December 01, 2016) - Citing forecasts from the National Retail Federation of sales to increase by 3.6 percent in November and December, attorneys with The Oswalt Law Firm are providing Arizonans with advice for avoiding consumer debt this holiday season.
The Oswalt Law Firm specializes in professional legal financial advice and options to Arizonans facing crippling debt.
"What may sound like good news for retailers could spell disaster for consumers who get caught up in the holiday shopping hype and pile on more debt than they can handle," said one Oswalt Law Firm attorney. "The holiday shopping fun can easily turn into a nightmare scenario for consumers who overextend themselves financially."
Advice for Avoiding Overspending This Holiday Season
Don't get caught up in the hype.
Retailers will typically pull out all the stops with their marketing campaigns to convince shoppers to act on a perceived great deal. There are a host of ways retailers can mislead consumers. For example, some will raise the original price of an item before reducing it, creating an illusion of saving money.
Limit the gift giving.
There should be no reluctance in giving just one or two gifts to close friends and family members. Think of other ways you can show your love to the ones you care about without spending lots of money.
Make a budget and stick firmly to it.
Before making a shopping list, allocate a specific amount of money for each person you want to buy for. Going even a few dollars over budget can add up quickly if it's done for every person on the list.
Buy with debit or cash.
With American consumers owing an average of $15,700 in credit card debt, strongly resist the urge to put gifts on charge cards unless there is certitude that it can be paid off in full at the end of the month.
Don't try to save the world through charitable giving.
Many organizations become very visible during the holiday season. Rather than trying to support every one of them, select one or two you feel comfortable with.
About Oswalt Law Group: With offices in Phoenix, Tempe and Peoria, The Oswalt Law Group provides professional legal financial advice to Arizonans facing crippling debt. For information about strategies for reducing and eliminating debt, visit statewidebankruptcy.com or call (602) 225-2222.